I travel a ton. When I'm on the road, at conferences, in the air, or wandering around a new city, I don't just want to have pockets, I need them. I'm not talking about the useless front pockets on a pair of skinny jeans, I'm talking the kind of pockets you can sink your cell phone, car key, and even passport into.

I'm always on the hunt for pants that achieve these demands, but I've yet to find a pair that manages it without sacrificing comfort or style. And so, I've given up. My go-to airport outfit used to be a pair of jeans and a long-sleeved shirt with a three-pocket vest on top. Now, it's a knee-length dress and a pair of leggings.
The dresses on this list all have functional pockets, are lightweight, odor-resistant, and/or easy to wash and quick to dry, and suitcase-friendly. They're also versatile, transitioning easily from day to night.
This polyester and spandex dress folds down into nothing and resists both wrinkles and stains. It's an ideal length for long days out and about—I recently scooted around Denver at 19 mph on one of those electric scooters everyone enjoys loathing, and was pleasantly surprised that I didn't have any issues with the dress flying up. It's a bit longer in the back, which I really liked—it's a flattering cut, yet practical so you're not sitting bare-legged in public spaces. And the pockets are a dream. One on the left seam has a cellphone-sized elastic sleeve inside so your phone stays secure. The right hand seam has both an open pocket and a second, more hidden one that zips shut for security.

G/O Media may get a commission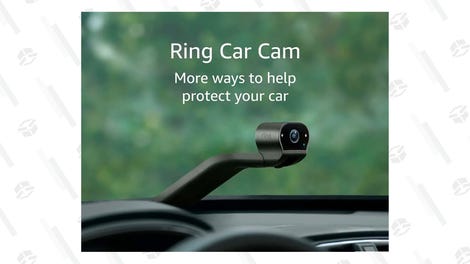 Dresses that tick all the boxes for traveling modestly in more conservative parts of the world are hard to come by. But this one from Orvis gets close. It has long sleeves that convert to three-quarter length, a button-up top and knee-length skirt; pair it with leggings and you can wear it anywhere. The dress is super-lightweight, doesn't easily wrinkle, and is treated with Polygiene to help it resist odors between washing. A drawcord around the waist lets you customize the fit. My only complaint about this dress is that there's only one hand pocket, on the right side. But it's big enough to fit a cell phone and credit cards and zips shut, so it is a functional one at least.

I get compliments on this dress every single time I wear it. It looks and feels great both with and without leggings, and its two large on-seam hand pockets make it a great choice for airports, long days of wandering around town, and even short hikes. The built-in shelf bra eliminates the need to pack a strapless one. Made from Tencel, organic cotton with just the right amount of stretch, it's comfy all day and is easily dressed up or down.

This cotton and canvas dress is a great piece to wear alone on a hot summer day or to layer with a tank or tee and pair of leggings when you want the extra coverage. Plus, I was surprised to find that liquid rolled right off of it when I spilled a can of sparkling water. It dries pretty quickly in the sun, too—after washing it and laying it over a chair outside on a sunny day, it was nearly completely dry in a little over an hour. I do wish the pockets had buttons or zips of some kind to keep items a bit more secure, but they're deep enough to be functional. This would be a fantastic layer for an air travel day when you want the comfort of leggings but need a convenient place to store your phone and passport.

NuuMuu's active dresses were my original gateway into seeing dresses as more than just fashionable. The super-quick-dry fabric and hidden lower-back pockets make this dress great not just for travel, but for active, outdoorsy days. I recently hiked a section of the Tour du Mont Blanc in Italy while wearing this dress and was practically giddy over its freedom of movement and breathability. It's quite a short dress, but it pairs fantastically with leggings. It comes in a wide variety of patterns and a few different cuts to suit everyone's sense of style.

---