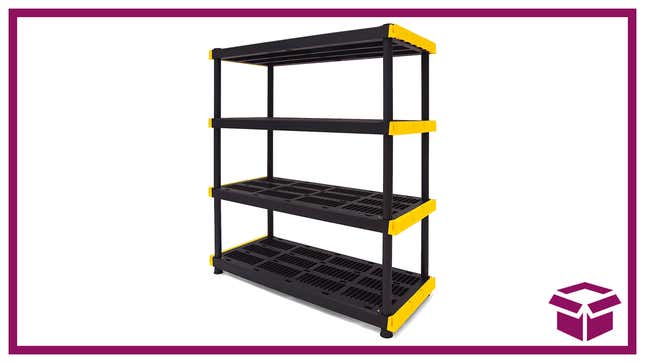 Like me, you probably are avoiding your garage or shed—not only because of that scene in M3GAN, but because it's a wreck. Now that it's getting warmer and you'll be carting the porch chairs outside, it's a decent time to take the leap and start organizing. Stack your stuff on this $105 heavy-duty shelving unit for a better perspective on what you've got: power tools, gardening stuff, and so on.
Snacktaku Drinks Pepsi's Time-Jumping 1893 Cola Flavors
Original Black & Yellow 4-Tier Storage Shelving Unit | $105 | 19% Off | Amazon
The plastic is ventilated to prevent mold, mildew, and other reasons you avoid your garage. The shelves are also incredibly strong—the brand notes it can hold up to eight 27 gallon totes. And this can basically live anywhere: the unit's feet can be adjusted for stability on uneven surfaces. So if spring cleaning inspires you to head to the dreaded garage, set up these shelves and be brave: M3GAN will not power-wash you, I promise.