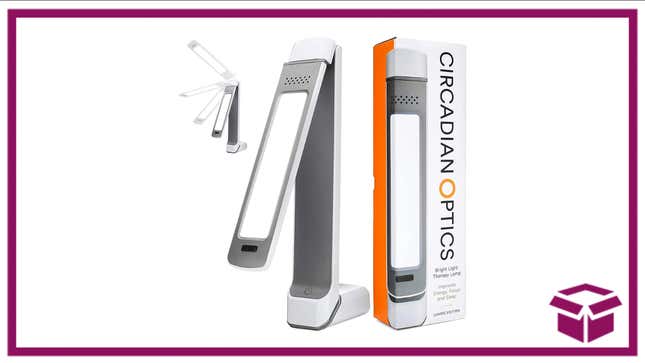 If you're someone who's deeply affected by seasonal depression, you're no doubt dreading the day when there's less bright and shining sun. We're good now as we're approaching summer, but things won't stay that way for long. As the days get shorter, so does our energy levels and focus. The Circadian Optics Light Therapy Lamp is designed to mimic the colors of daylight to help regulate your mood and shake off whatever sadness creeps up on you when the weather turns cold.

Circadian Optics Light Therapy Lamp | $64 | Amazon | Clip Coupon
The LED natural light lasts approximately 50,000 hours—more than enough to get you through the season and produces a dot-fee light that has the same quality of the sun, whenever you you let it shine down on you. You can save 24% on this handy lamp when you clip the coupon at checkout right now. That makes it just $64, which is down from its original price of $84. Be sure to snag it while it's this price and don't let those winter blues creep up on you.