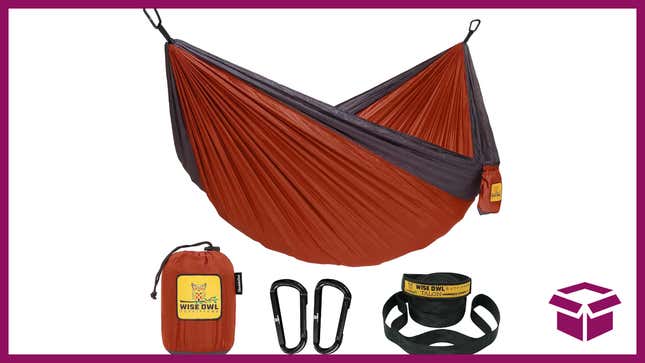 These Wise Owl Outfitters hammocks are enticing, with a simple setup and durable nylon that can hold up to 500 pounds. They're made to last, ideal for outdoor spaces and come with tree straps, but can also be used indoors if there's space for it. Plus, they're 15% off today at $34.

Snacktaku Drinks Pepsi's Time-Jumping 1893 Cola Flavors
Wise Owl Outfitters Camping Hammock | $34 | Amazon
Wise Owl hammocks are adjustable, adaptable, and most importantly, super chill. They're the perfect way to relax indoors or outdoors, and if we could figure out how to balance a laptop in one of them we'd be doing all of our work while hanging from the ceiling. In a hammock, to be clear, not upside down like a bat.