Our call for best Mascara contenders yielded a huge list of great suggestions, with a clear set of clumped up frontrunners. As such, we're changing our typical Top Five round to a Top Eleven. Read up and apply your votes.
---
The wand on this mascara is the best I've come across; the bristles are very stiff and help you comb the mascara through your lashes without clumping. And it doesn't flake or smudge like so many others I've tried. - Mockingjay
Like I said in my own rec, I generally just go with cheap drugstore mascara...but Benefit is *definitely* the way to go if you want to spend more. The new Roller Lash is really good, too. - Rfelt
G/O Media may get a commission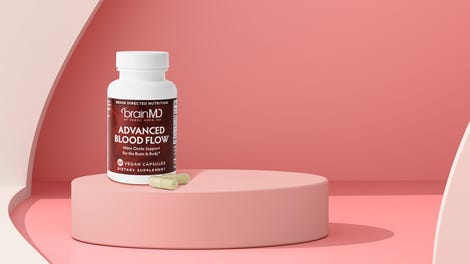 ---
I don't skimp on make-up and I often try out more expensive mascaras, but I haven't ever liked one more than Lashblast — at least not enough to justify the price.

It's cheap, does a good job, has a nice texturized rubbery wand (which I find get less gross than bristled ones) and lasts all day. It's not fancy, but it's like 7 bucks a tube or less. I've liked some mascaras slightly more for their curling power, but never for less than like 20 bucks. Worth it to buy an eyelash curler and just go to town with this beautiful cheap-ass crap.

I usually go for the waterproof version (I have sensitive eyes, and they water incidentally enough that anything not waterproof smudges too quickly) in black or very black. There's also one that's supposed to be extra volumizing, plus a more expensive purple tube called "fusion" that does god knows what, but I doubt they're worth the extra couple bucks. - Rfelt
---
It's unbelievable. Medium-sized bristle wand, not too big, not too small. No rubber or silicone nonsense. Applies like silk. Tenaciously holds a curl like no other mascara I've ever found, and refuses to smudge. I can sweat, swim, rub my eyes, sleep with an eye mask on and it's still there. It's fucking magic.

But holy shit it's expensive. $27. Highway fucking robbery. But it works. It works. - A Small Turnip
I have sensitive skin. This is the ONLY waterproof mascara that doesn't make my eyes burn and lids itchy. - foolyoo
---
I've been a Great Lash fan for (eek) 20 years?? I've tried others over the years, but I am lucky to have long, fairly thick lashes already, and GL is the only thing that will coat but not clump and get spidery. I like the blackest black formula but I hate the large brush, have to find the ones with the little brush.... - x_factor
I love Great Lash too! I didn't realize there were so many haters. It looks natural and comes of really easily. I went back to it after using Benefits They're Real! That was awful! So hard to remove and spider-legged looking. It had a lot of love here though. - clevernaut
I read somewhere a long time ago that a mortician used Great Lash on dead bodies. Hell, if it can make a corpse look awake... send it over. - Nina
In response to that third comment can I just say... maybe she died with it, maybe it's Maybelline.
---
No one actually said anything about this one, so I am here to tell you that it's suitable for sensitive eyes and contact lens wearers, and is fragrance free.
---
I love this stuff. I have to wear mascara every day and when I put this stuff on, it feels like my face is done.

Easy to remove and doesn't need much to make your eyes pop. - cakeistheonlything
I want to star this like a thousand times. I like Covergirl LashBlast as a relatively cheap knockoff, but nothing can replicate what Buxom does for my lashes. I've been using that brand for almost eight years ago, and no amount of other brands' samples has been enough to make me stray. - NeoNails
---
Anyway, I personally like to layer two different mascaras ( a volumizing one and a lengthening one), but I also wear heavy makeup, so it's sort of my bag.

If I had to pick JUST ONE, it would be Miss Manga by L'Oreal. It's black (like, actually black, which is a huge thing because a lot of mascaras aren't as black as they claim), it makes your lashes full, and it's buildable. Also, it doesn't really smudge or budge. I get the waterproof sort.

One before and after [see above]: - Diosabella
---
Diorshow Waterproof Black Out! They only sell the waterproof version at Sephora, and I need waterproof or else the mascara will smudge all over my face. I've tried a myriad of other mascaras, including other Diorshow mascaras, and this one is the best at making my lashes long with minimal clumping. I don't even feel like I need to wear eyeliner when I wear this mascara. - PleaseNotToday
Love it! As far as volume goes, I can practically pass for fake eyelashes if I'm wearing this, and it doesn't smudge. Everyone I know who did theatre used this just because it was so dramatic without having to go with false eyelashes. Only downside is that if you have long lashes, it's a while before you can blink after application without getting it dotted beneath your brow. - RamblinFirefox

---
Maybelline full 'n soft. It is cheap ($5), it lasts forever, and it give you full lashes without giving you clumpy / hard / dry lashes (hence the name... full 'n soft). Love this stuff! - srslysrryntsrry
---
I have tried every mascara and it's the only one that I've liked over a week. I always have a problem where it's amazing at first then looks clumpy or too thick after a few weeks. - smellyCat
---
The formulation is wet without being difficult to work with, the price point is reasonable, and the brush is fantastic. It's the simplest and best mascara I've ever used. - BlueJeans
THIS ALL DAY. EVERYTHING EVER.

I've been wearing mascara every day for the last 25ish years and so have tried a metric shit tonne of them- Lancome to Maybelline, Benefit to Rimmel, Dior to The Body Shop and every which one in between.

This is the best that I have ever, ever encountered. It is wonderful. One coat looks best-ever natural, 2 is every thing I could ever want on a Saturday night with none of the usual flakey fake looking bullshit that usually comes with it, and 3 coats is for the days when I must leave the house looking like a Disney Princess. - anythingsweetie
---
---