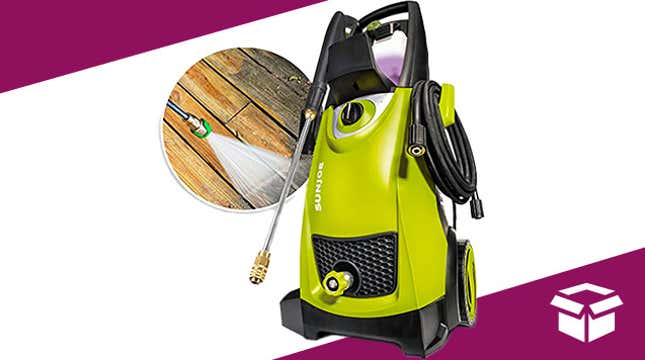 The Sun Joe SPX3000 Electric High Pressure Washer is an incredibly versatile and powerful tool that can make cleaning your outdoor surfaces an effortless task. With its high power and excellent performance, it's no wonder that the Sun Joe SPX3000 Electric High Pressure Washer is currently the #1 bestseller in pressure washers on Amazon. And, as an added bonus, it is currently 15% off on Amazon, making it an even more attractive option for anyone looking for an affordable and efficient pressure washer. Whether you need to clean your car, patio, or other outdoor surfaces, this pressure washer is the perfect tool to help you get the job done quickly and easily.

Snacktaku Drinks Pepsi's Time-Jumping 1893 Cola Flavors
Sun Joe SPX3000 Electric High Pressure Washer | $169 | Amazon
With a maximum pressure of 2030 PSI and a water flow rate of 1.76 gallons per minute, this pressure washer can easily remove even the toughest dirt and grime from cars, fences, patios, and more. Additionally, the 14.5-amp motor ensures that you have enough power to tackle any cleaning job with ease. The washer also comes with five quick-connect nozzles that can be easily switched out depending on the task at hand, providing you with the flexibility you need to customize your cleaning experience. So, if you're looking for a powerful and reliable pressure washer, the Sun Joe SPX3000 is definitely worth considering.