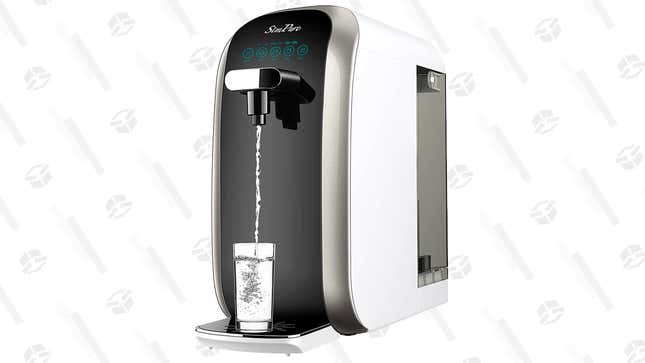 Better than Brita: this countertop water filter by SimPure kicks impurities out of the water you drink. It's been tested by SGS—a Swiss company that provides certification for this sort of food-and-drink device—and is certified to provide 80% better water than just your tap. That means filtering for taste, but also for run-of-the-mill impurities.
SimPure Y7P-BW UV Countertop Reverse Osmosis Water Filtration Purification System | $280 | 19% Off + Coupon | Amazon
This countertop "reverse osmosis" filter uses four stages to get your water as clean as possible, using both RO and UV technology. It also sits small on your countertop and takes no time to install. Clip the coupon for an extra $20 off and enjoy less plastic bottles, and better water.