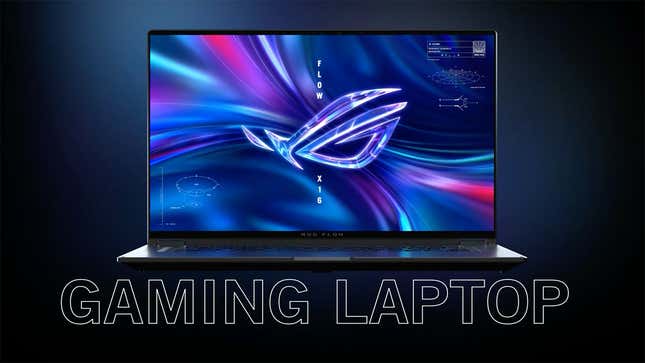 One of gaming's most exciting laptops is on a steep deal right now at Best Buy. Enter creator mode by taking $800 off on the sleek Asus ROG Flow X16 and match the endless versatility of the massive 16", 240Hz display. Throw anything you can think of at this powerhouse, from creating video content and streaming to multitasking work during the day, featuring an RTX 3060 graphics card to queue up games all night long.
Asus ROG Flow X16 Laptop | $800 Off | Best Buy
It's been a while since we've seen a gaming laptop this packed with everything possible to level up tasks and games, and this deal is in pretty rare form.