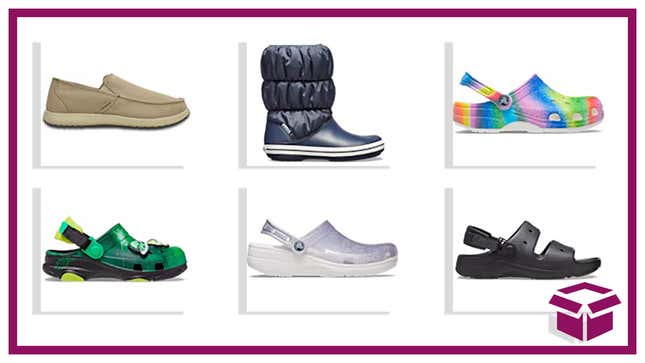 If you've never considered shopping for shoes at Crocs, you're missing out. Because it's not all just, you know, Crocs. They make men's loafers. And women's platforms. And unisex sandals. And winter boots. And (we love these) aggressively stylish shoes for toddlers. Every person, every style, every season — you can always find something to love at Crocs, particularly when they're running one of their great sales, like right now (up to 50% off more than 145 styles).
Crocs clogs, boots, loafers, sandals and more | Up to 50% off | Crocs
While these discounts last, you can get a Jibbitz charm (used to customize your Crocs) for $2 or a set for $15. Adult shoes start at just $20 and top out around $60. Even if you don't think you need anything, the sale is worth browsing because many of the styles are hilarious. Check out the discounts — up to 50% off — at Crocs now.