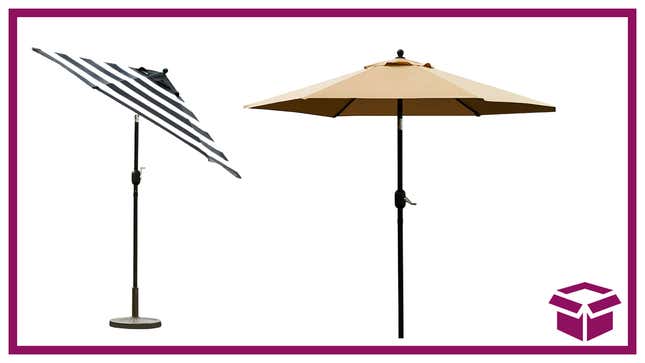 Whether it's springtime brightness or summertime heat, a patio umbrella is an essential to any outdoor space. You might think these cost a pretty penny, but no—Sunnyglade's umbrellas are all under $40 right now on Amazon. These umbrellas boast heavy-duty fabric that keeps you cool, and rustproof aluminum poles for ease of assembly and wear.
Snacktaku Drinks Pepsi's Time-Jumping 1893 Cola Flavors
Sunnyglade 7.5' Patio Umbrella | $39 | 30% Off | Amazon
The kicker? A pushbutton that allows you to tilt the umbrella. Block the sun and sip your poolside drink knowing you're out of the way of harmful UV rays. The umbrella is sun-resistant itself—so you know it'll last many season's exposure to the sun. Keep cool with this under-$40 deal.