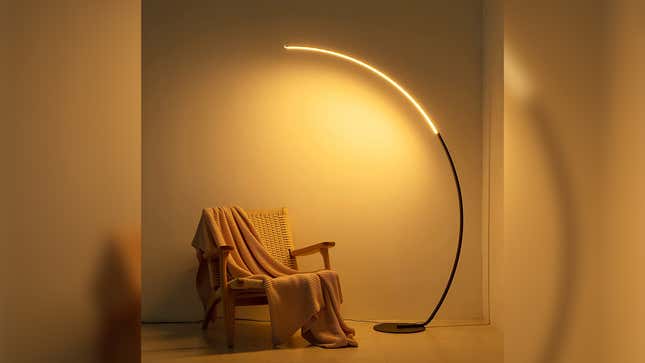 Picture a lamp. Imagine it in your mind's eye. What does it look like? Probably a vertical bar, maybe with a lightbulb on top covered by a shade. Why? That's boring. Check this lamp out. It's a giant arch that curves overhead that provides you with light in a cool way and is perfect for a reading nook. The LED light is fully dimmable and the color temperature can be adjusted between a cool white, a warm white, or natural white in between those. The LED has a lifespan of 20,000 hours so you can just sit under there for more than two years straight. You might even be able to read all the Discworld novels in that time.

Arc Floor Lamp | $105 | Amazon | Clip Coupon
The arc floor lamp is currently 15% off but if you clip the coupon on the item page, you'll save an additional 5% on your purchase.