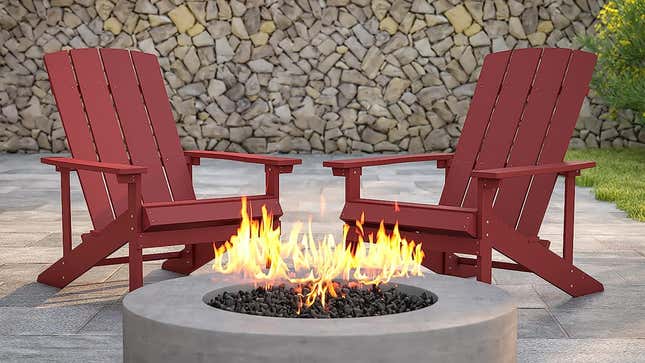 There's just something about an Adirondack chair that screams "summer" and "chill." They epitomize relaxation and comfort—perfect for lounging outside, enjoying the sunshine, and sipping on a cold drink. This outdoor chair set is reclined at just the right angle, providing support for your back, neck, and head, and is made from a sturdy poly resin. That means they're built to withstand the elements, making them ideal for outdoor use. With a multitude of colors to choose from, they add a touch of style to any porch, patio, or backyard.
Flash Furniture Adirondack Chair (2-Pack) | $279 | Amazon
Right now, this two-pack is discounted down to $279. Amazon lists its standard price as $1,510, but looking at its history we can tell you they've never been more than $400 in the past year. It's still the lowest price we've seen though which is worth shouting out.
Originally published by Joe Tilleli on 3/24/23 and updated with new information by Miranda Martin on 4/21/23.