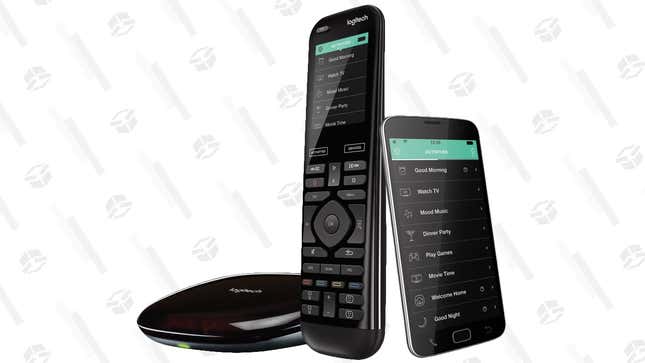 Refurbished Logitech Harmony Elite | $153 | Woot
Logitech's Harmony Elite is basically the grand poobah of TV remotes, with the ability to control up to 15 different devices, a capacitive touchscreen, the ability to build programs that control multiple devices with one touch, and a lot more.

My favorite feature though? The included Harmony Hub that turns your smartphones, Echoes, and Google Homes into fully-functional remotes; perfect for when you've inevitably lost the actual remote in the couch cushions. $153's a pretty penny, but it's the just $3 more than the best price we've ever seen. 
---