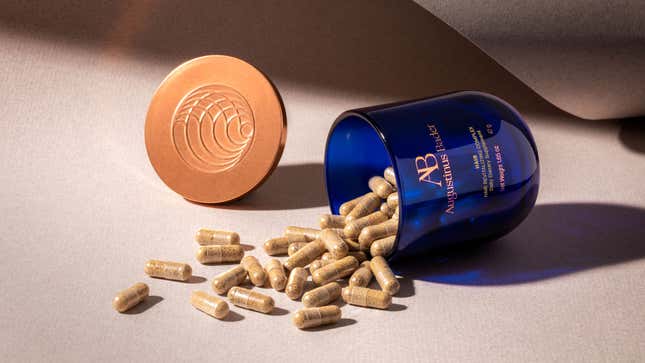 Thinning hair can happen to the best of us. It can sneak up on you when you least expect it, and as we age, it can strike just about anyone, as can damage, shedding, breakage, and shedding. But you don't have to deal with these problems alone. You just need the right ammunition to make real change when it comes to your hair, and Augustinus Bader can help you build out an impressive arsenal against hair loss.
Snacktaku Drinks Pepsi's Time-Jumping 1893 Cola Flavors
Hair Revitalizing Complex | $98 | Augustinus Bader
Right now, you can get The Hair Revitalizing Complex Full Set for the price of the Refill. That's just $98 for a 30-day supply, and $32 off the supplement's normal price. This supplement is proven to deliver results. Augustinus Bader performed a six-month double blind trial that found those on the supplement had increased their hair count by 56%, hair shine by 100%, and saw a 98% reduction in hair damage compared to those who took a placebo.
This deal is available until March 31, so if you need a little assistance restoring your hair to its former glory, be sure and grab yours now. You'll be seeing results in no time.