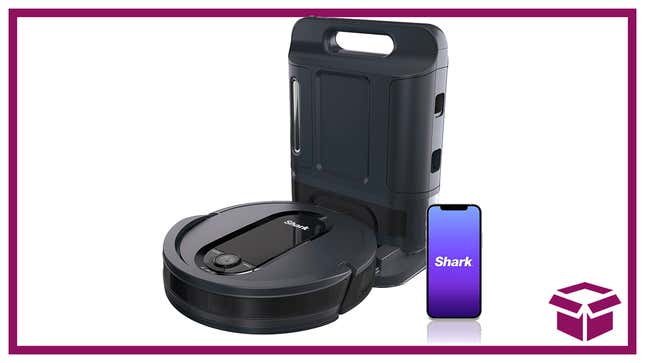 You don't know robot vacuums til you've had one with a self-emptying base—or one with intelligent mapping. This Shark IQ Robot Vacuum—currently 50% off—creates fast and accurate maps in order to clean every surface of your home, row-by-row. It is adept on both hardwood and carpet. Shark also notes that this vacuum is really great for homes with pets.
Shark IQ Robot Vacuum with XL Self-Empty Base | $300 | 50% Off | Amazon
That self-cleaning bit though—the Shark IQ Robot Vacuum empties itself into the bagless base, which will hold 45 days worth of debris. That's a month and a half of you not thinking about it, buddy! Anyway, 50% off for a spring cleaning staple? A total steal.