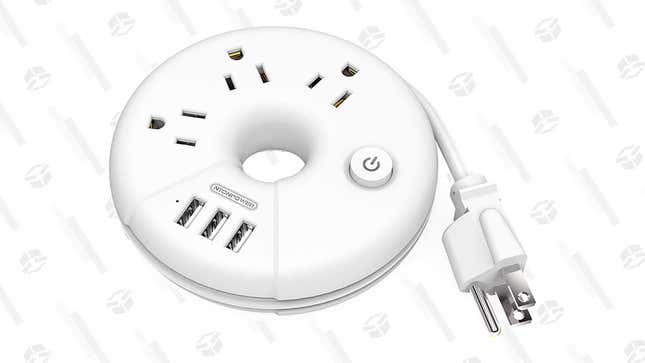 This charging station for multiple devices is the ideal power strip. The circular design of the power strip allows for the 15" to coil up inside the body of the product—making it easy to wrap up and throw in a bag to take with you when traveling. It also makes it so that no matter how bulky your charger is, it won't get in the way of the other two outlets. That's right, there are three AC ports and three USB ports on this puppy. Use it to charge your phone, laptop, Bluetooth speakers, and more.

Snacktaku Drinks Pepsi's Time-Jumping 1893 Cola Flavors
Travel Power Strip | $16 | Amazon | Clip Coupon

Normally you can find this travel power strip for $27. Right now it's both discounted by 26% and there is a coupon you can clip to knock off another 20%. That means it can be yours for just $16.