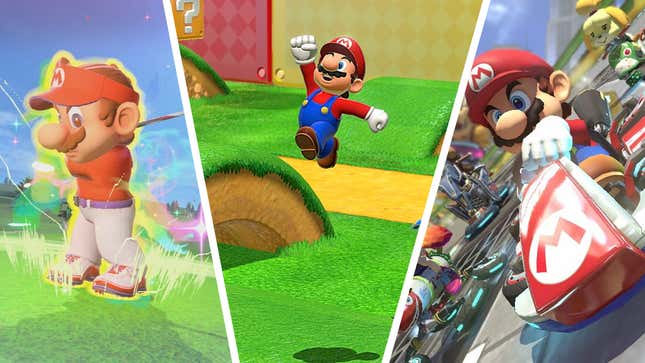 On account of the upcoming Friday, March 10 in the year of our King Koopa, 2023, a whole bunch of Mario games are going on sale. Anyone who's been following Nintendo deals can tell you that first-party games almost never go on sale. $20 off is the most you'll ever see their prices reduced and even that is a rarity. So, you know just how big MAR10 Day sales can be. All the best Mario (and friends) games are down to $40 all week long.
Snacktaku Drinks Pepsi's Time-Jumping 1893 Cola Flavors
Mario Kart Live: Home Circuit - Mario Set | $60 | Best Buy
Mario Kart Live: Home Circuit - Luigi Set | $60 | Best Buy
Along with that, you can get Mario Kart Live: Home Circuit for a solid $40 off. And that in both the Mario and Luigi versions. We've pulled that deal along with the others for you to peruse below.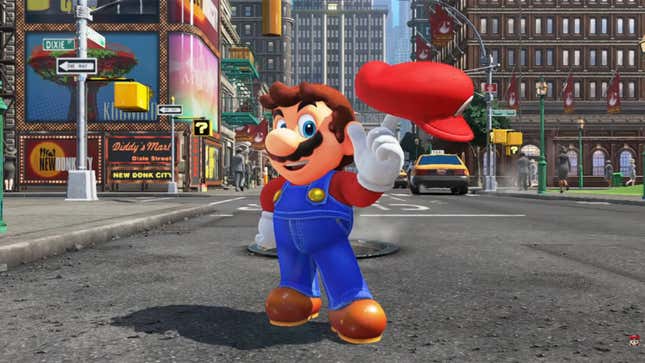 Our mustachioed friend in overalls has never felt so good to control. Packed with several unique and thematic kingdoms to explore, with New Donk City being the standout, this game is a wonderful tribute to Mario's history from the original Donkey Kong arcade, to his side-scrolling NES classic, to his first time in a 3D space with the N64.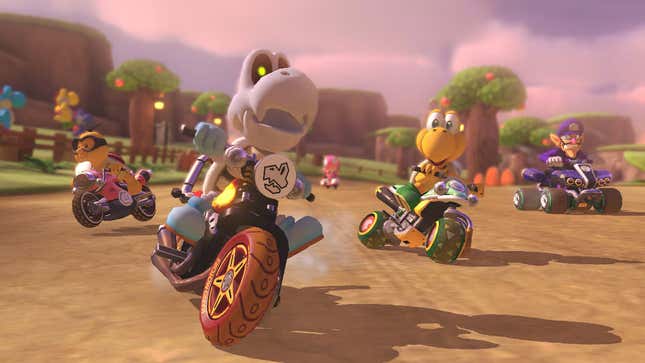 There's a wonderful selection of games available for the console—of which I'd say there's a small handful of absolute must-own titles. One of those of course is Mario Kart 8 Deluxe. Approachable to anyone of all ages and skill levels, this is a game that just doesn't ever feel old—which really says something considering its actually nearly 10 years old.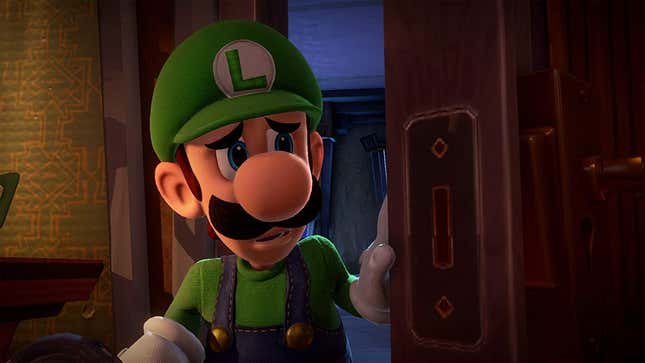 This lightly spooky adventure came out 3 years ago already, but it's still the best-looking game on the Nintendo Switch. It's quality gameplay and solid art direction. You get both here. It's a delight to explore the many floors of this towering mansion to hunt ghosts and you can even do it with a buddy in co-op thanks to Gooigi.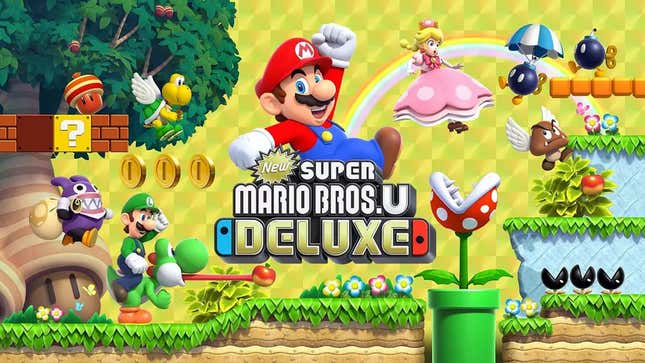 Mario is back to his roots ... running from the left to the right while stomping on koopas and goombas. This sidescrolling platformer is one of the best local co-op experiences you will have on the Switch. It's also still just as good playing solo.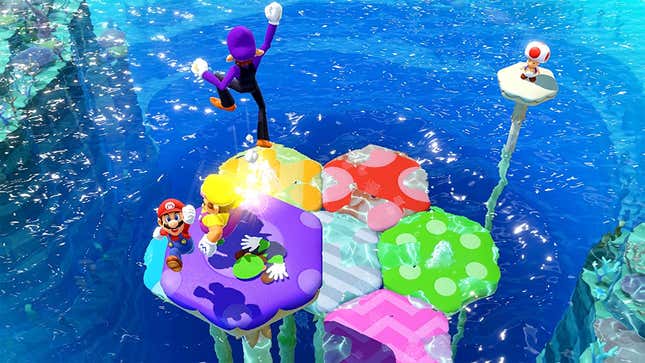 Play through favorite boards and minigames of all the great early entries in the series in this beautiful-looking package. Just be careful because you may end some lifelong friendships along the way.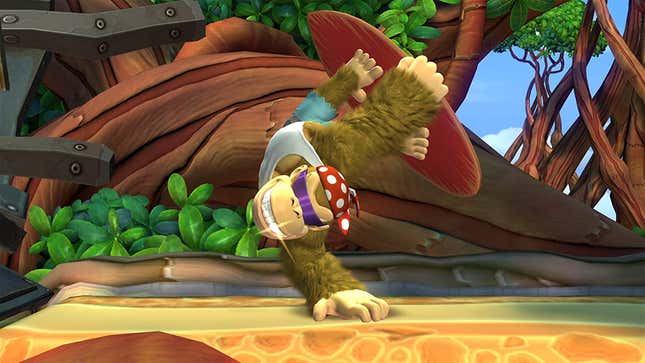 The brutal and beautiful Donkey Kong Country Tropical Freeze is one of the best games you can play on your Nintendo Switch. If you're looking for a fun platformer to play either solo co-op that's a bit tougher than the latest Super Mario Brothers 2D sidescrollers, definitely give this ported Wii U title a shot.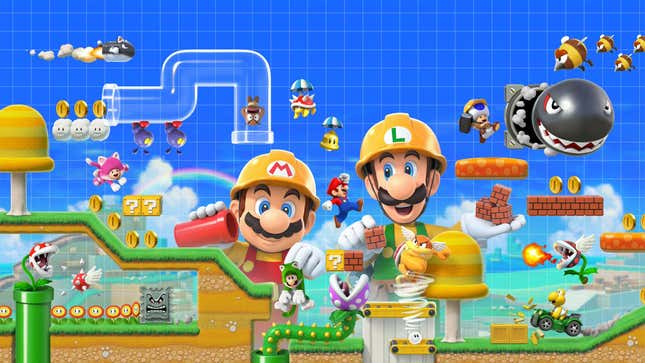 Super Mario Maker 2 is one of the best games to just pick up and kill time with. In fact, it made our list of the best Nintendo Switch games to play in short bursts. That's because there is practically a limitless amount of content awaiting in this game so every time you go to play, you'll be encountering entirely new courses. Or you can have just as much fun throwing yourself at the same near-impossible level with a 0.001% win rate over and over and over again if you're a masochist.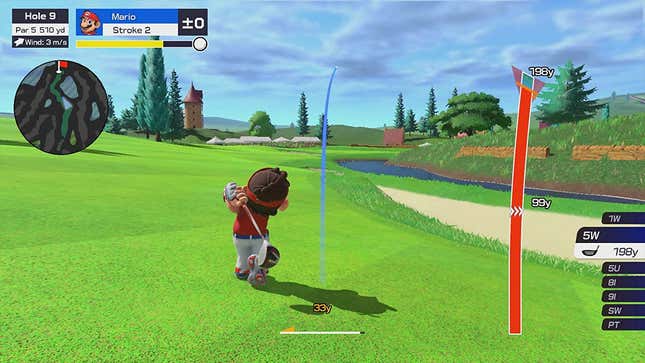 The latest spinoff of Mario and company dipping their toes into the sports world comes in the form of Mario Golf: Super Rush. The golf controls feel great and the game is a blast to play—especially with friends. There just isn't a whole lot to do in it. The Adventure Mode feels very cobbled together or as if they had to cut a lot of ideas coming in at around five hours to complete. The new Super Rush mode can provide some hectic fun, but if you're like me, you're just in it for the standard game which is real solid.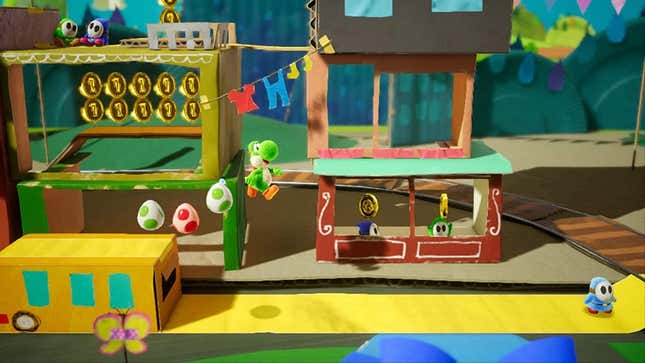 This kid-friendly platformer stars everyone's favorite green dinosaur. It makes a very good first video game for anyone of all ages as the stakes never feel too high and death doesn't really feel punishing in any important way. It's also an adorable world to just look at and has co-op.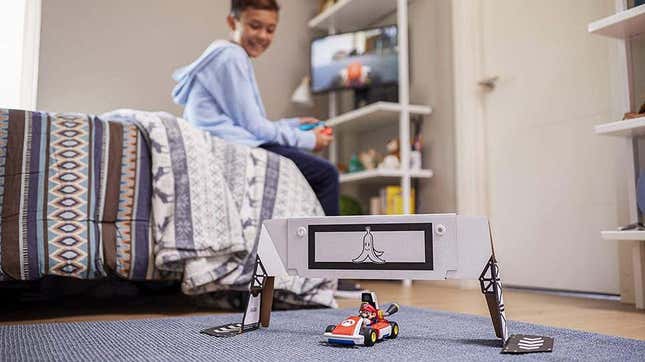 The creative augmented reality Switch game—Mario Kart Live: Home Circuit—comes with a physical kart, which you can use to drive around courses in your actual house. The camera on the kart peripheral transmits to your Switch, turning your living room into a full-on track. It's the perfect gift for kids or even adults who just want an excuse to play with RC cars again (read, me). You can choose between getting Mario or Luigi (or just get both for some two-player action!).
This story was originally published by Joe Tilleli on 03/06/2023 and updated with new information on 03/08/2023.