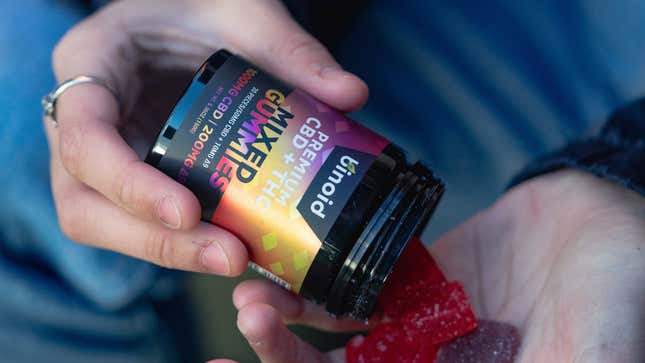 You know that feeling when it seems like everything is just going right? Your worries have floated away, you've got a smile on your face, and you're feeling good? That's exactly what you'll get when you snack on Binoid's amazing Delta 9 THC Gummies. Not only are they ridiculously tasty, but they offer an uplifting, full-body calming experience you'll be coming back for again and again.
25% Off Delta 9 THC Gummies | Binoid | Promo Code GUMMIES25
These potent THC gummies come in three drool-worthy flavors: Black Raspberry, Mango Madness, and Fruit Punch. But the best part? They're infused with a premium Live Resin 10mg THC with 50mg of other powerful hemp compounds. This combo creates a well-rounded and potent effect that'll make you feel on top of the world. And right now, you can snag a bag for yourself for 25% off with free shipping thanks to promo code GUMMIES25.
These Delta 9 gummies are legal in all states, and can be shipped right to your doorstep. They are the perfect pick-me-up, whether you just need a moment or you want to kick back for some serious relaxation. And at this price, what do you have to lose? Give 'em a try. The world is honestly too stressful not to.