Buy Committee, Chelsea Stone, The Inventory's resident tote hoarder, cat-wanter, and future Master of Communications (woo, she's graduating in few weeks y'all!) needs your help.

I've been obsessed with my Instant Pot Mini for nearly a year now—like, I literally only make dishes that can be cooked in an Instant Pot Mini. But lately I've been wondering if I should branch out from my prized pressure cooker into Dutch oven territory.

Pros: Dutch ovens are often very pretty kitchen centerpieces and can be used to make one-pot meals, my preferred amount of pots per meals.

Cons: They're pricey and huge, and I have a tiny kitchen.

Help! Do I need a Dutch oven? If I do, which dutch oven do I need? Or should I just remain faithful to my beloved Instant Pot for all eternity?
So, Buy Committee (that's you), scroll down to the comments to share your experiences with your Dutch oven. Help my emotional mentor decide whether she should invest in a Dutch oven, or stick with her Instant Pot.
Dutch ovens are great. Not only as a cooking tool, but also as a way to serve popcorn. So, I think Chelsea should 100% get a Dutch oven.
But they can be pretty pricey. So, I'd suggest adding it to her wish list of presents for her upcoming graduation. But if that's not an option, I'd suggest picking up a less expensive Lodge model, as an alternative to the ubiquitous Le Creuset, and using it as a sort-of starter model.
G/O Media may get a commission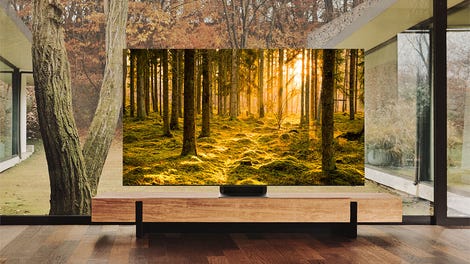 Up to 40% off
Samsung Smart TVs
---
Of course, we're looking to help you decide on more purchases. So, if you're still agonizing over something, email deals@gizmodomedia.com with the subject line "Buy Committee" or tweet us at @ItsTheInventory.

---