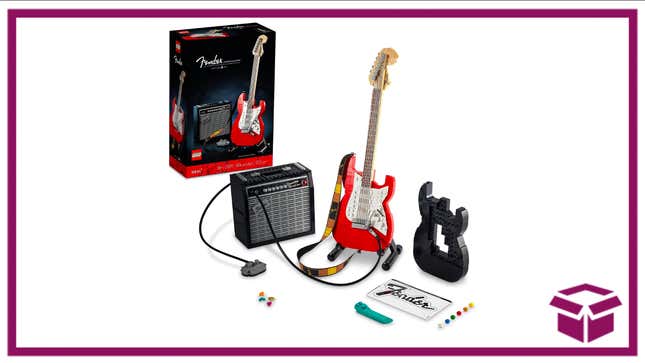 If you're a big LEGO fan and you need something new to build, why not branch out a bit into the world of instruments? The LEGO Fender Stratocaster is a great option for your new project. It's a build-and-display model of a '70s Stratocaster with 1,074 pieces to put together. Normally $120, it's just $96 right now at Amazon. That's 20% off and $24 off! It's a great price for anyone looking for their next LEGO build, that's for sure, and this might be one of the coolest ones, at that.
LEGO Fender Stratocaster | $96 | Amazon
It has a posable whammy bar, pickup switch, tuning pegs, six strings, Fender logo stickers, and a textile strap so you can personalize it to your liking. It also has removable panels on the Fender 65 Reverb Amplifier and a display stand with guitar picks. Plus, you can choose between a red or black body! Ready to give a big new LEGO project a shot? Make it this one.