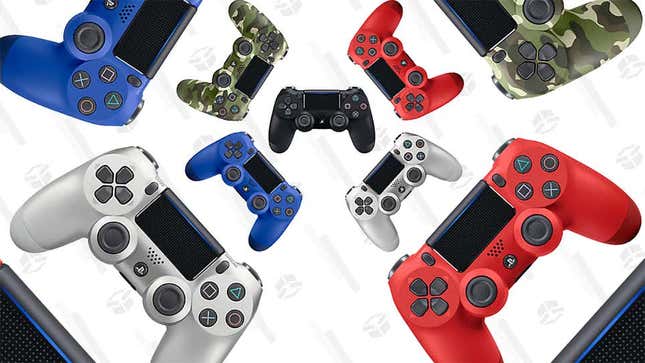 The best Sony PlayStation deals are here.

The PS5 has been out in the wild for some months now, but good luck finding one: they've been popping in and out of stock at retailers, and they're likely to remain scarce for months to come. It's the usual console launch routine, but we wish you well if you're still on the hunt.
On the other hand, if you're looking for deals on PlayStation 5 and PlayStation 4 games alike, along with accessories, then you'll find stellar savings below.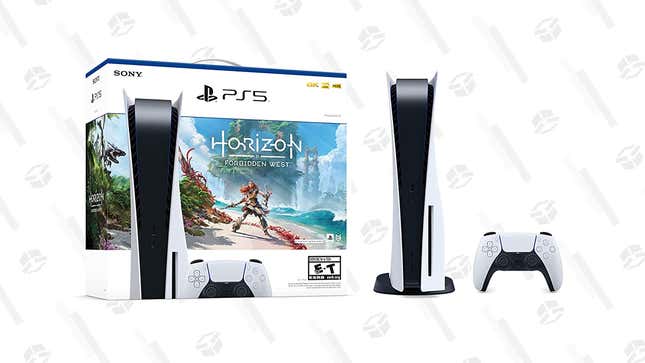 Amazon has a PlayStation 5 bundled with Horizon Forbidden West for $550. However, in order to purchase, you need to request an invitation to be allowed to buy. This has been coming in waves. If you've been trying to get a PS5 for nearly two years now with no luck, this is a pretty decent bet. There's no harm in making the request. Even if you end up finding one elsewhere first, this acts as a reservation and there is no obligation to move forward with the purchase.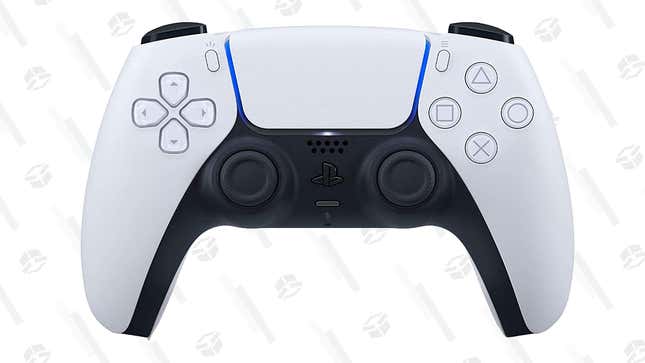 As a lifelong Xbox player who decided to get the PS5 after not having a Sony console since the PS2, I have to say I am impressed with the DualSense controller. It's been my de facto way to play through Elden Ring on PC and since the relaunch of the PS+ service, I've been dipping into Returnal which shows off the haptic feedback and adaptive triggers as being way more than a gimmick and actually enhancing the way the game works. If you're looking for some extras but don't want to shell out too much for them, GameStop has refurbished DualSense controllers for just $40.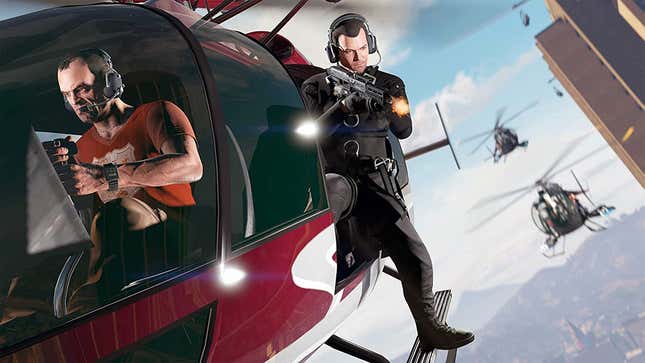 The absolute juggernaut of multiplayer live-service games, Grand Theft Auto V, is down to $20 on PS5. This is the game's third console generation to be released on in a row. Folks speculated we would never be getting the sixth installment in the franchise, but rumors have been spreading around and most people figure we may hear an announcement sometime this year. Even so, I wouldn't expect a release date until at least 2024. So in the meantime, why not upgrade ol' reliable and start playing GTAV on your PS5 for just $20.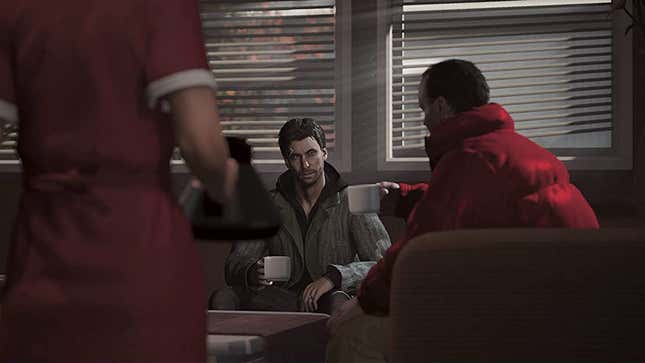 Alan Wake was originally released as part of the Xbox 360 generation and is thought of to be one of the best games of its time so it's only natural it got a remaster. From the same developer as Control, you can tangibly feel the dreamlike worlds they've created. If Stephen King and Twin Peaks-inspired media is your jam, you'll love this horror writer exploring the Pacific Northwest and confronting his nightmares. And now with Alan Wake 2 approaching in 2023 and this remaster being $10 off, there's no better time to check it out.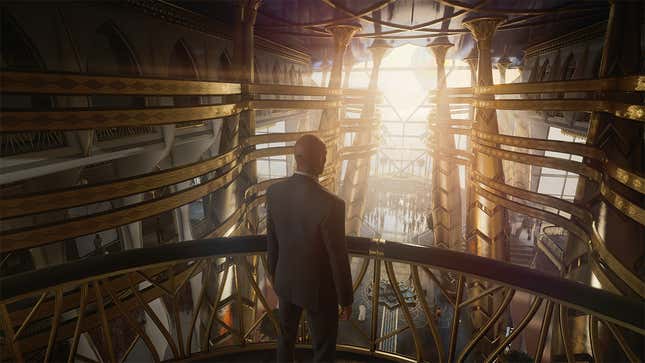 One of the first big game releases of last year was a hit… and it's about hits, no less. Hitman 3 is trilogy-capping assassination sandbox, and it has scored rave reviews from critics for pairing a stronger narrative focus with the consistently entertaining contract-killing antics of Agent 47. Save 19% over at Amazon right now.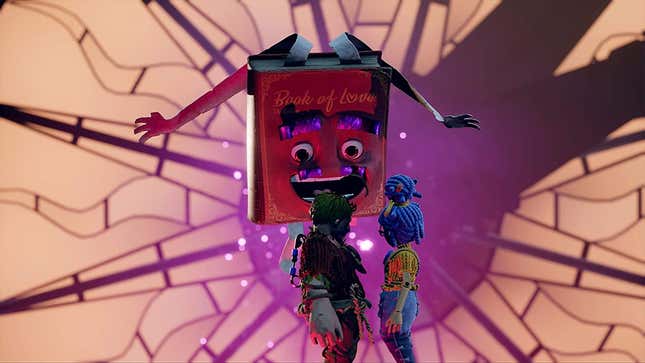 Grab a friend! It Takes Two is out and it's an excellent co-op experience. The latest from Josef Fares and the team at Hazelight is a platforming rom-com that's wickedly clever. Every level introduces inventive new mechanics that keep the game fresh. It's a rare co-op game where both players always have something to do and player two isn't just a sidekick. Considering how many delays are happening this year, it could end up being one of the year's top games. If that all sounds appealing, you can get it on PS4 for $20 which comes with free upgrades to the current-gen. The game does not come with a friend, so you will need to find that yourself. Though, your friend will get to play for free as the game only requires one of the two players to own it—even when playing online.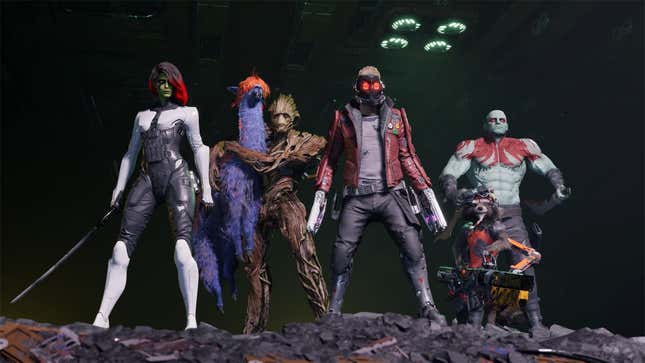 Square Enix's new adaption of Guardians of the Galaxy follows their middling take on Marvel's Avengers. While the latter brought on some mixed feelings about a decent single-player experience with a poor attempt at a live service game, Guardians of the Galaxy drops any and all live service elements in favor of a single-player story taking on the role of solely Star-Lord. And it's actually looking pretty dang good! As Captain of the Guardians, you will be making decisions regarding squabbles among the crew in a morality system not dissimilar to Mass Effect or a Telltale game. What isn't a moral dilemma is purchasing the game for only $30 on PS4 and PS5.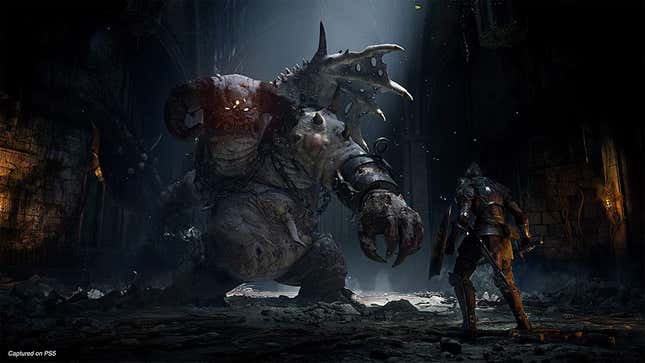 The Souls games have been a powerhouse of the past decade of gaming—inspiring an entirely new genre of games all thanks to the first game in the franchise, Dark Souls. What's that? There was a game before Dark Souls? Interesting. Coming in under the radar, the 2009 release Demon's Souls sold an estimated 1.7 million while its follow-up, Dark Souls, sold over 25 million copies worldwide. By my calculation, that still leaves at least 23.3 million of you fans who still haven't played this game. Now is the perfect time to play the game the that started it all in its upgraded glory as the price has dropped by $23 since launch.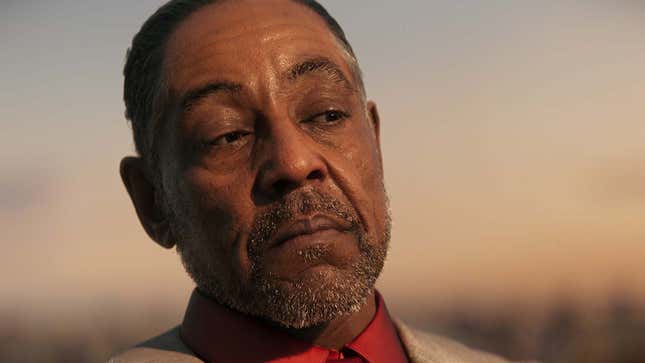 Ubisoft's latest open-world sandbox is here, upping the anty once again by casting Giancarlo Esposito as the entry's villain, Antón Castillo. This is now the second actor of the Breaking Bad Universe to show off his evil chops in the series as Michael Mando provided the voice and look of Far Cry 2's Vaas, then went on to join Breaking Bad spinoff, Better Call Saul as Nacho. Anyway, I've yet to play any of the Far Cry games so pretty much all I know here is Giancarlo Esposito. And that seems to be exactly what the marketing department is going for. My mom saw the commercial and thought he was starring in a new movie coming out. The game is out now and Amazon has the game for $21 on PS5.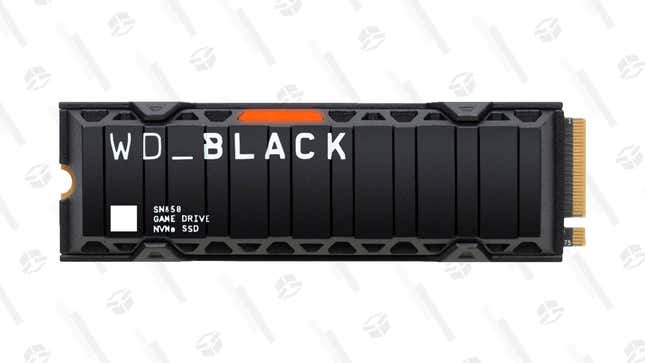 The PlayStation 5 comes with an 875GB SSD. At first glance, that may sound like a lot. But after factoring in the system software, you're looking at about 667.2GB of usable space. Then when you consider Call of Duty games are coming in at over 100GB a pop, that SSD is going to fill up fast. Thankfully, the internal storage can be expanded with SSDs available from third parties. WD_BLACK is having a sale at the moment on their SN850 solid-state drives. You can currently get a 1TB SSD for $145. Now you'll maybe even be able to house both Call of Duty: Vanguard and Battlefield 2042.

This post was originally published by Andre Hayward on 04/02/2020 and updated by Joe Tilleli with new information on 08/23/2022.