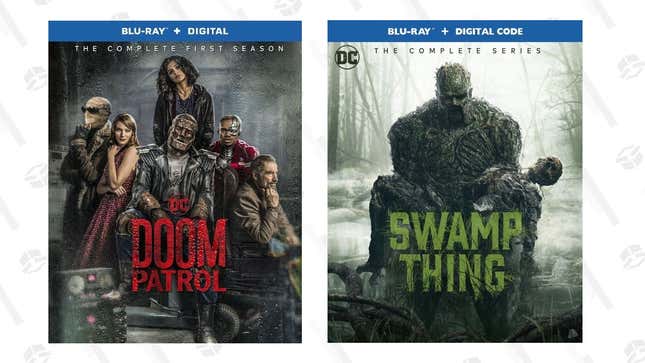 2 for $20 Select TV Show Seasons | Best Buy

With fifteen titles in this awesome deal from Best Buy, you can create quite the combo for a great day of lazy television binging. Grab any two titles for just $20 and get caught up on a favorite series, experience a new one, or relive the best moments from a past one. I'd like to recommend Doom Patrol and Swamp Thing as a combo. Both had no excuse for being as good as they are/were. Season two of Doom Patrol is currently out on DC Universe and HBO Max. Swamp Thing was sadly canceled too soon. But both are well worth a go.
Build a DC combo with these titles or The CW favorites Arrow, Flash, and Supergirl. Titans and Krypton are other good options...wow, this list is very DC heavy. But all the Rick and Morty seasons are available too and well as Big Bang Theory is that's more your jam. No matter what you pick this is a killer deal for hours of quality entertainment.
This combo will ship for $5.
---