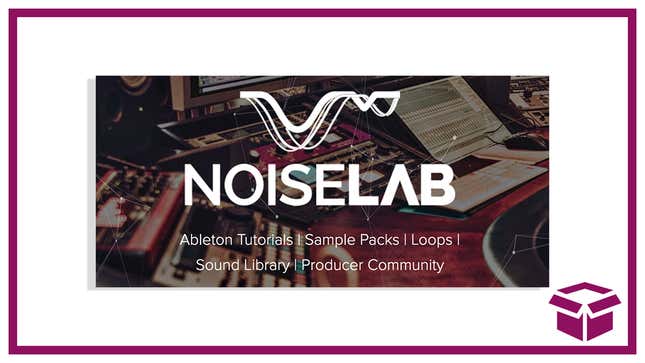 Let's be real: many of us harbor dreams of producing music online — or at least knowing how to goof around on software like Ableton. So we're happy to report that StackSocial is offering a deal that will let you unleash your creativity and pursue those goals ASAP. For 83% off, you can get unlimited, lifetime access to Noiselab, a music production hub that offers tutorials, a gigantic sound library, and an online community for up-and-coming producers. That's just $60 (down from $360) for a new hobby that will bring you fun — and potentially lucrative — new skills.
Noiselab Music Production Hub: Lifetime Subscription (Unlimited Access) | 83% off | StackSocial
The Noiselab platform has everything you need to get started, even if you're a total beginner. Many users join Ableton tutorials led by professional producers and instructors (this deal lets you access 690 lectures total). And the reviews are great. "Overall, I think this might be the best site I've ever encountered for learning about Ableton," one subscriber wrote. "Thavius is an awesome instructor. I'm really looking forward to seeing what else you guys come up with for classes." Check out the deal now and save 83% on lifetime access to Noiselab, including all of its content, tools, and features.