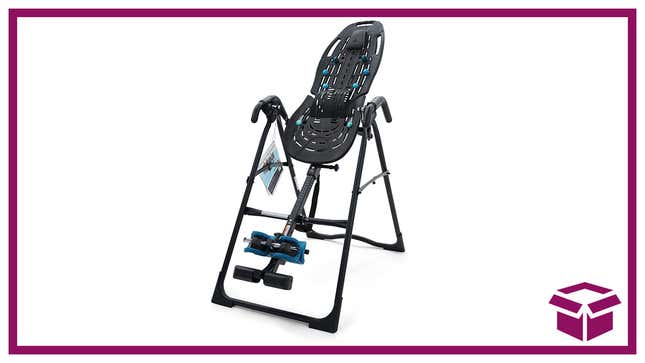 When your back hurts, everything hurts, and your busy schedule doesn't often leave time to get booked at the chiropractor. The Teeter EP-560 Ltd. Inversion Table is FDA-registered to help alleviate all sorts of back ailments, and it's $80 off on Amazon right now. The Teeter is the only inversion table that's registered with the FDA as a 510(k) medical device.
Teeter EP-560 Ltd Inversion Table | $249 | Amazon
The Teeter is designed to reduce pain from all sorts of back-related ailments: sciatica, herniated disc, muscle tension and spasms, degenerative disc conditions, and more. The Ergo Embrace angle supports are comfortable and allow you to use the table for longer periods, and the Teeter Move app shows you how to best use this handy device, which also folds for easy storage. The 24% discount available now on Amazon is a great prescription for your ailing back — head there now and take advantage!