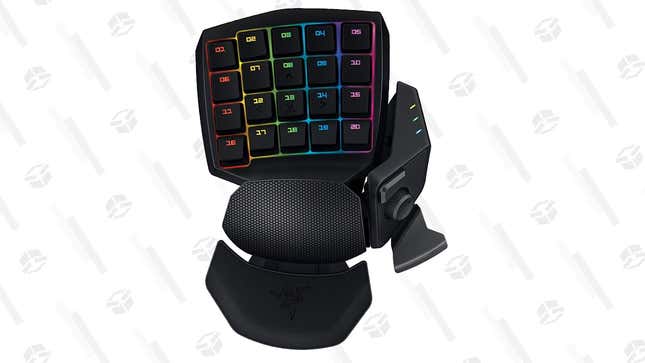 Razer Orbweaver | $80 | Amazon
The problem with keyboards is that the keys are all already assigned to something. Letters? Numbers? Lame. Razer's Orbweaver, on the other hand, includes 30 mechanical, RGB-backlit keys that can be whatever you want them to be. Ostensibly, it's designed for gamers who want to create complicated in-game macros (WoW Classic, anyone?) to get a leg up on the competition, but it's also great for office workers, video editors, and photography professionals, who do a lot of highly specific, oft-repeated tasks in software.

The Orbweaver normally costs $110-$120, but today on Amazon, it's down to $80, an all-time low.
---