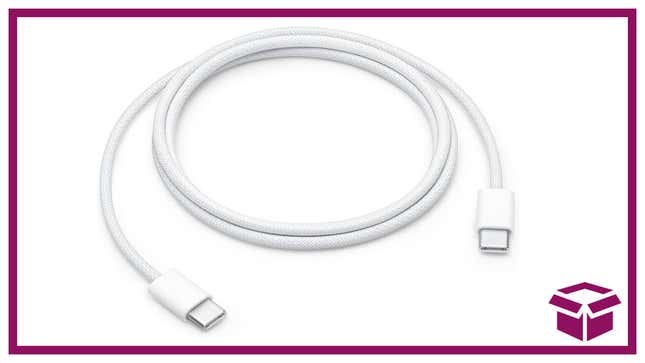 The biggest takeaway from the most recent Apple Event wasn't the debut of the iPhone 15 or the new Apple Watches. It was the news that Apple, at long last, was getting with the program, ditching the Lightning cable, and making USB-C charging standard on all of its new devices. And just days later, Apple's proprietary USB-C cable is on sale at Amazon for just $17 for the 1-meter version and $25.49 for the 2-meter.
Apple 60W Woven USB-C Charge Cable | $17 (1m) / $25.49 (2m) | Amazon
USB-C charging is already standard on many of Apple's products, including several models of the iPad. Now that Apple's newest iPhones and AirPods will also be making the move from Lightning to USB-C, it's time to get one (or several) of Apple's own USB-C cables to ensure full compatibility and the high quality Apple is famous for. Both the 1- and 2-meter versions are sturdy woven charging cables, able to withstand more use than standard rubber-lined cables. They are USB-C at both ends, so you can plug them into any compatible USB-C power adapter, or into your MacBook's USB-C port. Celebrate the end of the Lightning cable and get your Apple USB-C charging cables from Amazon now!