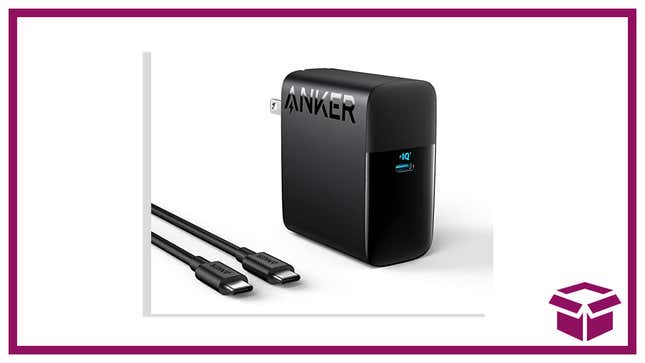 Does your charger situation need an upgrade? If you're like us, it probably does. That's why we're excited about this new, high-speed USB-C charger from Anker, one of the most trusted names in chargers and power banks. Its 100W port is powerful, reliable, and compatible with virtually any mobile device, including MacBooks. And with this exclusive deal, it's 15 percent off — $30.59 down from $35.99 — for a limited time.

Anker PIQ 3.0 Compact and Foldable Fast Charger | 15 percent off | Amazon
To be honest, we think this plug might be a good replacement for our old MacBook chargers. It's compact and comes with a 5-foot USB-C to USB-C cable, with a foldable plug for convenience. And even with lightning-fast charging speeds, Anker technology monitors the plug's temperature to make sure your devices stay safe. This could be the most useful thing you buy all week. Check out the exclusive deal on Anker's new 100W USB-C charger — 15 percent off for a limited time.