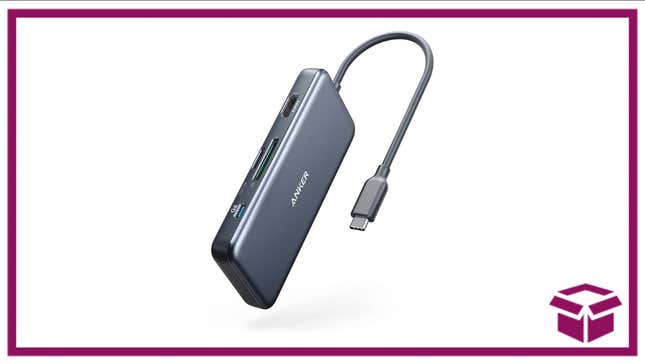 How many times has this happened to you? You've got that cool new laptop or phone with a USB-C port, but suddenly, you realize you can't plug in all the stuff you used to, like your old USB flash drives, HDMI cable for your TV, or even an SD card from your camera. A USB-C hub has you covered! You can connect your old stuff and even some new gadgets all at once. So instead of juggling devices or feeling like you're playing musical chairs with ports, you can have everything connected and happily humming along. And with that in mind, Amazon has the Anker 7-in-1 USB-C Media Hub on sale right now for 31% off at just $24.
Anker 7-in-1 USB-C Media Hub | $24 | Amazon

This model includes a 4k HDMI, a USB-C, SD card reader, as well as two USB-A ports. It can handle just about any connectivity need you might have, and all for less than the cost of a fancy dinner out. If you've been needing one of these gadgets, Anker is typically a reliable brand, and this is an affordable hub. Be sure to grab one before the sale ends -- get two, maybe, because you can never have too many tech solutions like this one.