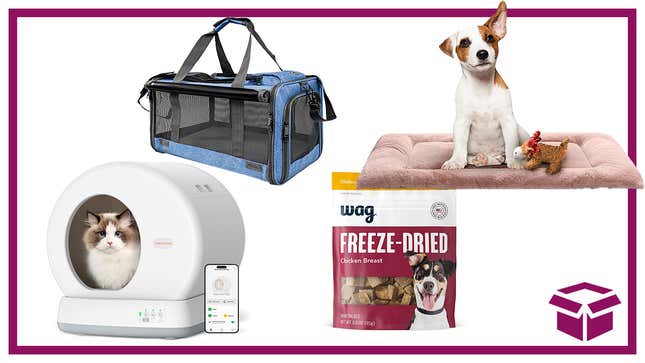 Amazon Pet Day was May 2nd & 3rd, but luckily, some of our favorite deals are still live. There are still great savings on everyday items you already buy, and savings on the things you've been waiting for a sale on to spoil your pet with.
Amazon Pet Day | Up to 50% Off | Amazon
Deals are currently live on some of The Inventory's top selling products:
What Is Amazon Pet Day?
May is National Pet Month, and Amazon gives it the best kickoff possible with Pet Day — a 48-hour event featuring thousands of great deals on top pet brands, pet products, and all the things you need to feed, pamper, play with, and celebrate your pets.
When Is Amazon Pet Day?
This year, Amazon Pet Day starts at 12:00 a.m. PDT on Tuesday, May 2, and ends at 11:59 p.m. PDT on Wednesday, May 3. That's two full days of savings. But customers don't have worry because they missed the 48 hours - some deals are still going today including savings on brands like Benebone, Petsafe, and Outward Hound.
Originally written by Mike Fazioli on 4/28/23 and updated with new information by Miranda Martin on 4/28/23, 5/1/23, 5/2/23, and 5/3/23.