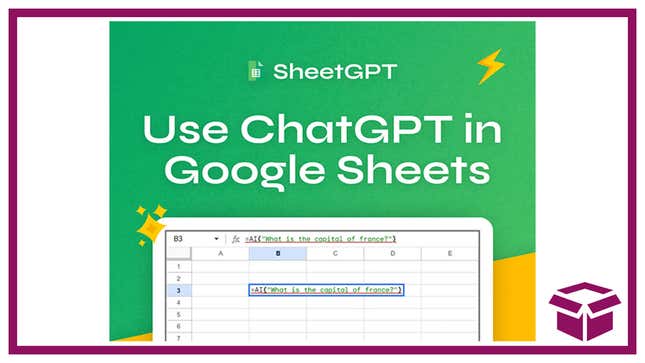 By now, nearly everyone has heard of or tried at least one of the hundreds of AI tools available, but how are they making them useful for everyday tasks? With SheetGPT at 83% off, take advantage of an app you've been using for years to get all those daily and weekly tasks done in minutes. It's so easy and gives you real use cases for creative tasks so you can get back to the important stuff like connecting with users. Use Google Sheets for marketing, creating bulk content, and connecting prompts between cells too.
SheetGPT | 83% Off | StackSocial
The page has a video showing exactly how to use it so you won't get too lost, all you have to do is input your OpenAI API key to get access to ChatGPT features within Google Sheets.