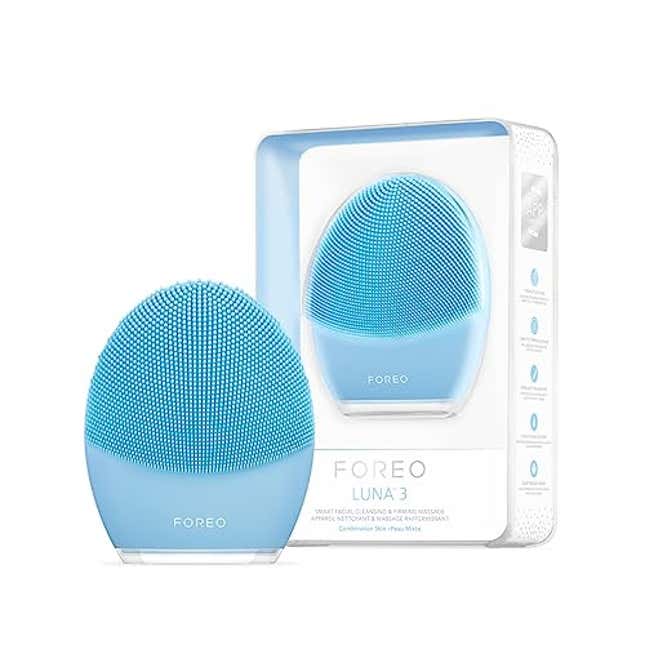 The beauty industry has been seeing a revolutionary shift towards high-quality, tech-driven, and home-based products. One such notable innovation is the FOREO LUNA 3 Facial Cleansing Brush—a spa-grade home skincare solution.
Now more than ever, as Amazon provides a good deal discount of 35%, it is the perfect time to explore this unique product. The FOREO LUNA 3 Facial Cleansing Brush not only delivers spa-level deep facial cleansing but also contributes to anti-aging by virtue of its targeted firming massages. The brilliance of this product lies in its ability to help enhance the absorption of facial skin care products.
The LUNA 3 is engineered with ultra-hygienic silicone, which is 35 times more hygienic than traditional nylon. Besides being a body-safe choice, its nonporous nature promises tighter-looking skin. Furthermore, it is noteworthy that this product is void of phthalates and BPA, amplifying the assurance of its safety.
This product opens up unexplored vistas in the realm of skincare, enabling you to turn your home into a high-end spa, conveniently, and whenever you wish. Coupled with its accompanying FOREO app, the device facilitates a variety of massage routines designed specifically to minimize wrinkles, sagging, and significantly boost product absorption.
Worried about durability? The FOREO LUNA 3 Facial Cleansing Brush comes with a two-year warranty that guarantees protection against any defects that may arise from regular use. The company will undertake responsibility for any faults resulting from materials or workmanship. All you need is to register the device before the first use and then, you're all set to unleash the magic of this wonder gadget!
In conclusion, the FOREO LUNA 3, priced exceptionally well on Amazon today, is a well-rooted investment that promises to bring a spa home. It elaborates not just on a luxurious but also a scientifically advanced and smart approach to skincare routine that seamlessly fits into daily life. This Amazon deal, enhance your skincare journey by embracing the revolution that is the FOREO LUNA 3 Facial Cleansing Brush.
This deal was originally published by Inventory Bot on 7/12/23 and updated with new information by Se Jeong Bae on 7/13/23.