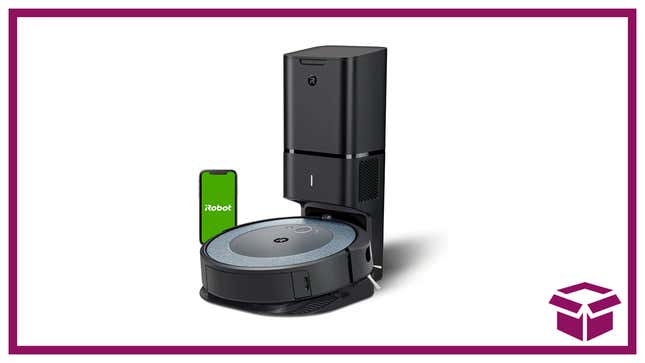 Robot vacuum this, robot vacuum that—you are a fool if you haven't at least investigated what a robot vacuum can do for you and your household. iRobot's Roomba i4 + EVO is legit super smart—this vacuum empties itself using its automatic dirt disposal, and knows to recharge itself in order to finish the job it started.
iRobot Roomba i4+ EVO | $416 | 31% Off | Amazon 
A recent update introduced imprint mapping, so this little guy can memorize the floor patterns of each room. Unique bristles keep pet hair from snagging on the brushes. Speaking of, smart sensors will keep your robot pet (Roomba) away from your actual pet (Fluffy). Pretty smart, if you ask me! Take 31% off and take your mind off vacuuming for a while.

This story was originally published by Erin O'Brien on 09/28/2022 and updated with new information on 04/13/2023 and 7/11/23 and by Miranda Martin on 7/12/23 and by Se Jeong Bae on 7/13/23 and by Jason Coles on 07/17/23 and by Joe Tilleli on 08/07/23.