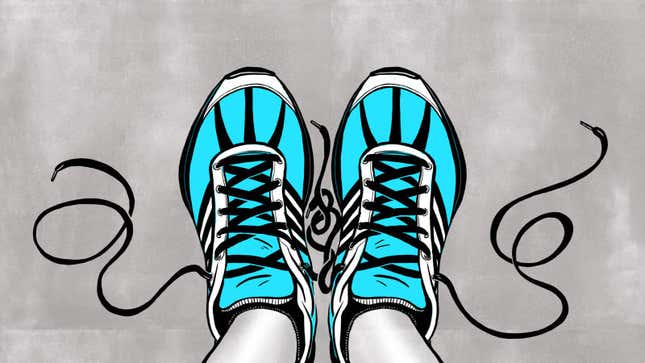 We ran a mile in your running shoe nominations and determined the top seven. Now it's time to vote and see where the support is.
---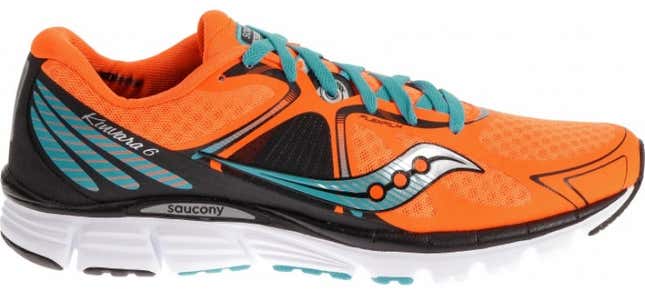 I run about 50 mpw, race 5Ks to marathons. Have worn various models of Asics, Nike, Brooks, Mizuno, etc. I keep coming back to these - wonderful for a variety of distances, and a good balance between a minimal shoe and ones with 6 inches of padding. Durability isn't the best, but I always wear the shoes out from a running standpoint before the stitching falls apart, so not a big issue for me. - Terrible TV
I've been running quite a bit over the past few years, and typically go with Saucony for all of my shoes. I switched to the Kinvara 6 this spring while training for a 10k, and couldn't be happier. Lightweight, good construction, overall a great shoe. On the durability point, I've yet to see them have any issues with stitching, but have seen the heel liner start to peel apart (this is a frequent issue with a lot of my shoes - so this doesn't concern me all that much). But, if you're putting miles on them, I think some people need to be aware that the more minimalist stuff has a shorter shelf-life compared to the "regular" shoes. If a $100 pair of Kinvaras will last less than 400 miles, compared to a $70 pair of Ignitions that might go 500 miles, that's definitely something worth considering. But, even then, they're attractive enough to wear with regular clothing, and that's something that can't be said about a lot of running shoes. - YSSMAN
---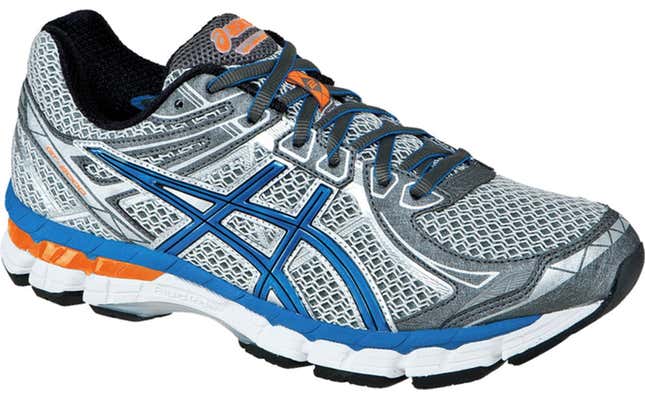 In 2013, I made the stupid mistake of buying a pair of shoes that were not Asics GT-2000's... - Erin Gloria Ryan
I need overpronate and these were the only stability running shoes that fit right. There are three generations of GT-2000s out and the older ones are much cheaper than retail, but they work just fine.

Not a big deal, but it's nice that they're pretty not-ugly as far as stability/support shoes go. - terrible human
The only thing that has come close is a saucony. But for a shoe that is considered low end Asics it does me good. I'm a 7-10k runner most days and I go through about 4 pairs a year and Amazon sell them anywhere from 70-115$. The ugly colour-ways are usually on the shelf longer so often sell cheaper - looschud
---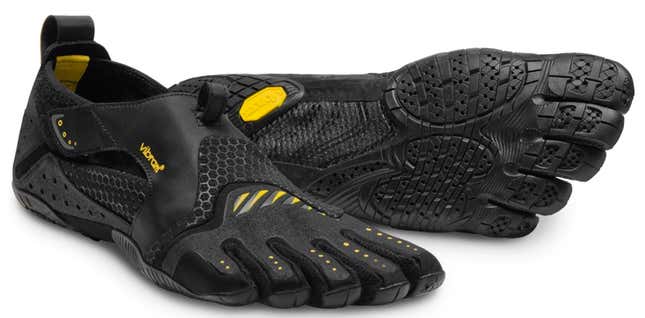 I love vibrams. Don't understand the public's overall hate for them. Yea they look weird to most, but I swear some people get so up tight about them, as if you are offending their children. As for everyone who says they are awful for your feet. Yes, if you don't ease into minimalist shoes (any minimalist) and continue to use heel striking style of running that is so popular with standard running shoes and the majority of the public you will develop severe issues with your knees and feet.

You need to adjust your running and it can take up to 6 months to make the full transition to minimalist running shoes. Me personally, I stopped using vibrams and use Merrell Road Gloves now because I got tired of things getting stuck between my toes the fabric between my toes wearing out within 6 months.

Over my time with minimalist shoes, I have strength my knees and feet. Before minimalist shoes, I was a heel striker and after a run I could barely go up the stairs to my apartment (I was 22 at the time). Now because of minimalist shoes and understanding/feeling my body while running in them, my knees and feet have no issues. Though running barefoot at times as also helped, it makes you conscience of how hard you are landing, because that tiny little rock hurts like hell. - Plastic Mobius
Editor's note: I'm sorry, I'm so sorry.
---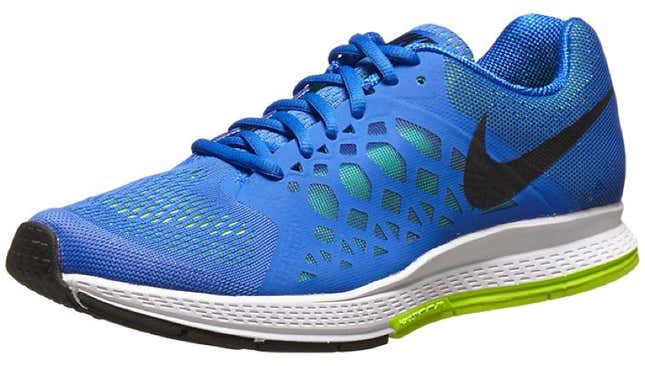 This. One million times this if you are a neutral runner. Been in the Pegasus since the 23. It's straight money. - times
I love these shoes! I can put a few hundred miles easy on these and they're still gold. - Dubby-Dub
---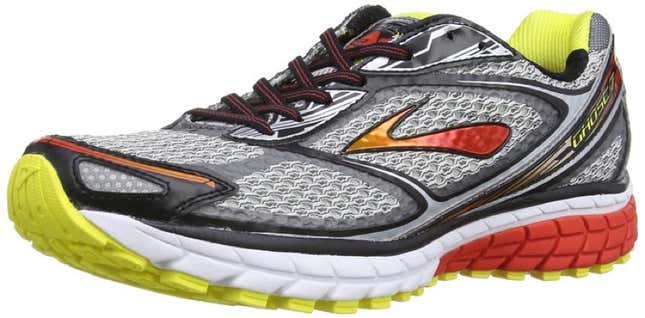 ---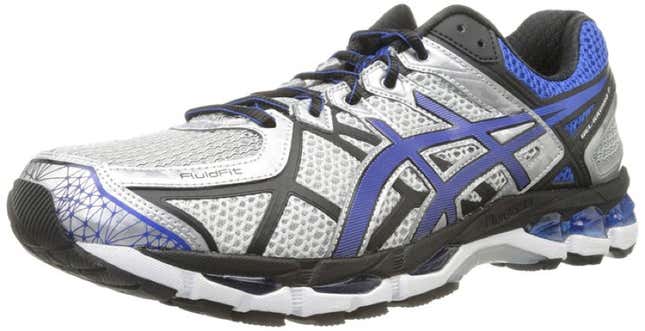 Among the shoes she picked out for me was a magical shoe called the Asics Gel-Kayano 17... - Erin Gloria Ryan
I was recommended these by a reputable running store based on my pronation. Ran two marathons in them; they seemed good. Felt much better than the New Balances I used before. - Todd Martin Graduates
Also a contender in the women's running shoes vote.
---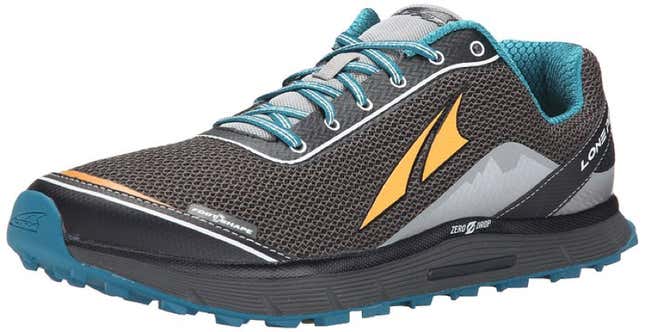 I have owned the 1.5's and the 2.0's. Hands down the most comfy shoes my feet have ever seen. The roomy toe box and zero drop midsole is what makes them special. - The Perp
---
---