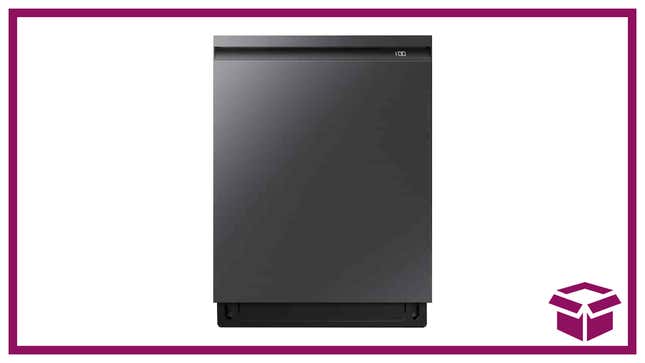 Doing dishes by hand is the worst, followed closely by when your dishwasher isn't working right. If you're in the market for a replacement, we suggest checking out this Bespoke Smart 42dBA Dishwasher from Samsung, now available for just $749 (!). It makes a sleek statement in fingerprint-resistant black stainless steel, and with 4.5 out of 5 stars, you can bet it will be a major upgrade to your kitchen.
Bespoke Smart 42dBA Dishwasher | 42% off | Samsung
Samsung is always on the cutting edge of new technology for the home, so the features of this dishwasher are sure to impress. It's whisper-quiet, energy-efficient, and (our favorite) comes with a super-convenient third rack for cutlery and other small items. Reviewers praise its good luck and great functionality, so why wait? Check out the deal and get this model for $749 now.