You fall into bed after a long night and say "hey Siri, turn off the desk lamp," and, with a satisfying click, it's dark. You say "Alexa, turn on the plant lights" and, outside in the kitchen, your fancy LED plant bulb starts spilling sunshine. At 7am, your space heater clicks on, so by the time your alarm goes off, your room will be toasty and you'll find it easy to toss off the covers and start your day.
You don't need $60 Hue Lights or rich-people smart appliances to get that giddy "I live in the future" feeling. You just need some smart plugs.
I'm a little excessive with the DIY smart home stuff. I have literally 17 of these things. I use them with LED grow lights to make sure my plants grow healthy (more on that later), to turn Dumb Appliances into Smart Appliances, and yes, to sweat myself out of bed with a space heater.

I've tried every smart plug on the market, and after years of experimenting, the best option I've found is the Wemo Mini. And: it's not remotely expensive.
G/O Media may get a commission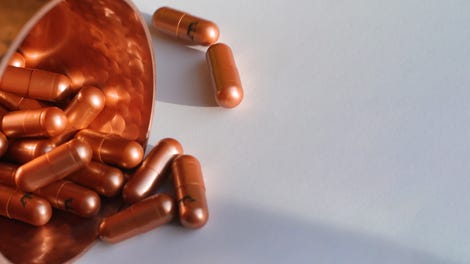 health
The Lyma Supplement
There are 3 ways to set schedules with the Wemo Mini:
The Wemo app, which you need anyway to set them up
Apple HomeKit (my preferred ecosystem)
Alexa "Routines" (a little-used feature in the Alexa app)
This versatility is a huge selling point: it's the only smart plug that works with both Amazon Echo (Alexa), Google Assistant, and Apple HomeKit (Siri). This is important to me, because I use HomeKit on my iPad to control my house & set timers, but I use Alexa for voice control. And I guess some people use Google Assistant. We're all puppets.
I've been using these switches for like three years, and I won't lie, there have been some glitches and early adopter pains (if you have a 2.4GHz network with the same name as your 5GHz network, good luck setting one up), but if you're a regular person with regular needs, I think you'll be fine.
These have a smaller footprint, but you lose the HomeKit compatibility. Still, you can set Routines using the Alexa app and Google Assistant too. Plus you can still use Alexa for voice control.

Okay, so it's not so futuristic, but if you need a simple solution for your lighting, use an analog outlet timer! No apps, not dependent upon Wi-Fi, and it looks kind of cool. The only downside is that with some models there is a slight time drift over the course of months and months. Still, not a bad option! I used these for years before smart outlets came out.

---