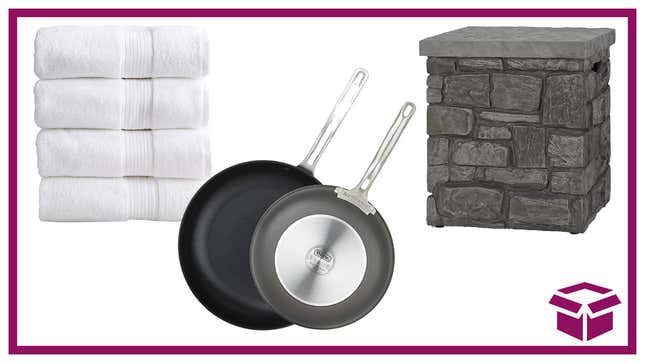 On a normal day, Wayfair is one of the best places to shop for goods and furnishings for both inside your home and outside. But on a day like today, when Wayfair's running a Closeout Sale with prices slashed by up to 80%, it's the perfect day to shop for anything and everything home-related.
Closeout Sale | Up to 80% off | Wayfair
Wayfair's massive online selection of everything from bedding to appliances to patio furniture and lighting means there are clearance deals like crazy to be found — over 14,000 of them, in fact. It didn't take us long to find Viking fry pans for over half off, a 13-piece stainless steel bar tool set for 68% off, and a set of four 100% cotton bath towels for 73% off. You'll have the same luck we did if you head to Wayfair now and check out the Closeout Sale deals, but they're all only good as long as supplies last, so do it soon!