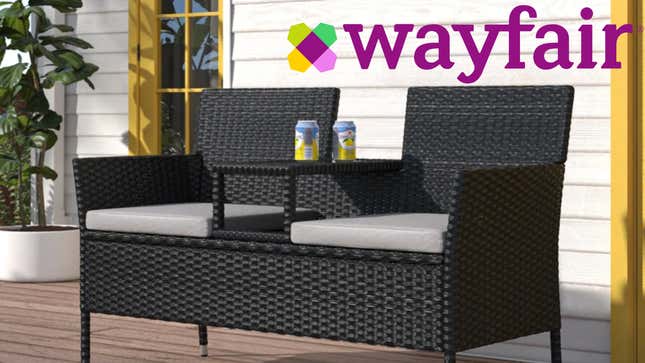 Summer is a great time to try something new with your outdoor furniture. Whether that means introducing some comfy new seats to your patio or grabbing a table for delicious outdoor dinners, you can experiment without breaking the bank with the Wayfair Outdoor Sale. There are tons of discounts to wade through, so you can snap up the outdoor furniture sets of your dreams and keep a little cash in your pocket at the same time. Win-win!
Wayfair Outdoor Sale | Wayfair
You can take up to 60% off some of the retailer's hottest picks right now. There are tons of deals to sift through, with patio furniture, outdoor sofas, tables, and much more at great prices. If you've had your eye on something from Wayfair for a while, this is a great time to dive in and see if the outdoor goodies of your dreams are on sale. But be quick, because this limited time event won't last long. The good news is, there's still plenty of summer left to enjoy whatever you end up buying.