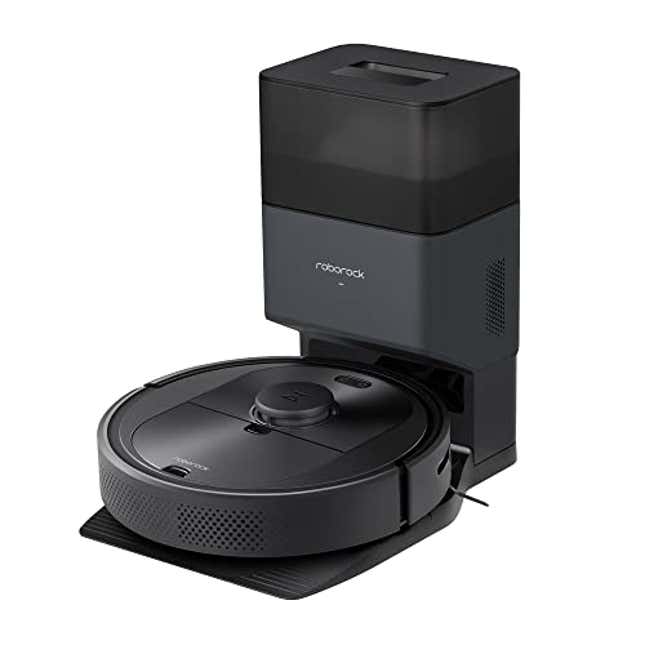 Are you tired of spending endless hours cleaning your floors, only to have them become dirty again moments later? Look no further than the Roborock Q5+ Robot Vacuum, the ultimate cleaning tool that will revolutionize the way you maintain your home. With its self-empty dock, powerful suction capabilities, long run-time, and compatibility with Alexa, this robot vacuum is the perfect solution for all your cleaning needs.
One of the standout features of the Roborock Q5+ is its self-empty dock. This innovative technology allows the robot vacuum to empty its own dustbin, eliminating the hassle of frequent emptying. With a large dirt capacity, you can enjoy uninterrupted cleaning for up to 7 weeks before needing to empty the dock. This means less time spent maintaining the vacuum and more time for you to relax and enjoy your clean space.
Equipped with a powerful 2700Pa max suction, the Roborock Q5+ ensures thorough cleaning on all types of surfaces, from hard floors to carpets. Say goodbye to pesky pet hair and stubborn dirt, as this robot vacuum effortlessly tackles even the toughest messes. You can trust the Q5+ to leave your floors spotless and free from allergens, thanks to its advanced filtration system that captures 99.97% of particles as small as 0.3 microns.
With a maximum run-time of 180 minutes, the Roborock Q5+ can cover large areas in a single charge. Its smart navigation system intelligently maps your home, allowing it to efficiently clean every corner and avoid obstacles. Worried about controlling your new cleaning companion? Fear not, as the Q5+ is compatible with Alexa voice commands, allowing you to effortlessly start and stop cleaning sessions with a simple voice prompt.
Don't miss out on the opportunity to upgrade your cleaning routine with the Roborock Q5+ Robot Vacuum. With its unparalleled features and capabilities, this smart cleaning tool is a game-changer for every home. Say goodbye to tedious cleaning sessions and hello to a spotless home with just a click of a button.
Ready to experience the future of cleaning? Click here to buy the Roborock Q5+ Robot Vacuum today and enjoy over 30% off the full price of $699.99.