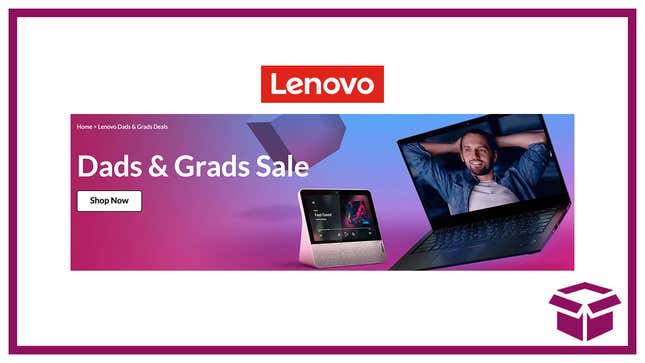 If you're looking for gift inspiration for Father's Day or graduation, this Lenovo sale probably has what you're looking for — and at an incredible price. They're offering up to 75 percent off a large selection of tech for a limited time. Think ThinkPad laptops, IdeaCentre desktops, and Lenovo monitors, along with printers, office chairs, accessories — you name it.
Lenovo Dads and Grads Sale | Up to 75 percent off, plus other deals | Lenovo 
With this sale, you can even stack coupons to get an even better price. For a limited time, clearance PCs and accessories get an extra 15 percent off with the promo code CLEARANCE2023, and custom gaming PCs get an extra 15 percent off with the code GAMINGCTO15. Check out Lenovo's seasonal sale with discounts of up to 75 percent off now.