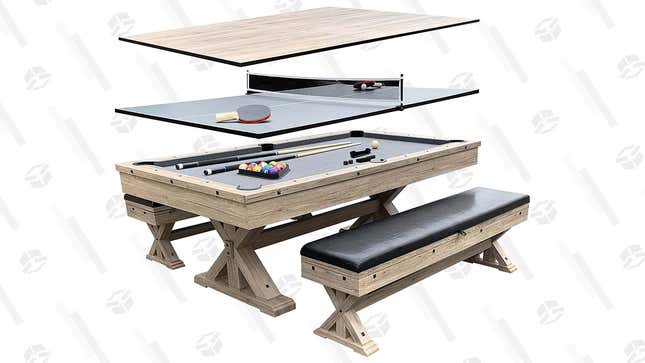 Looking for a way to entertain your guests but just don't have the space for something big? Maybe you just can't choose between going in the direction of a pool table or that of a ping pong table. Fear not. This 3-in-1 game table can replace the one in your dining room and it converts to both a ping pong table and a pool table. It's got a beautiful farmhouse design to match any room with a bit of rustic flair and it's got plenty of built-in storage.

Snacktaku Drinks Pepsi's Time-Jumping 1893 Cola Flavors
Multi-Game Table Feat. Pool and Table Tennis | $2,295 | Amazon
Normally, this game table would set you back $2,795, but as of last week, it dropped its price by $500. So get out of your seats and play something fun and engaging while inviting over friends and family.