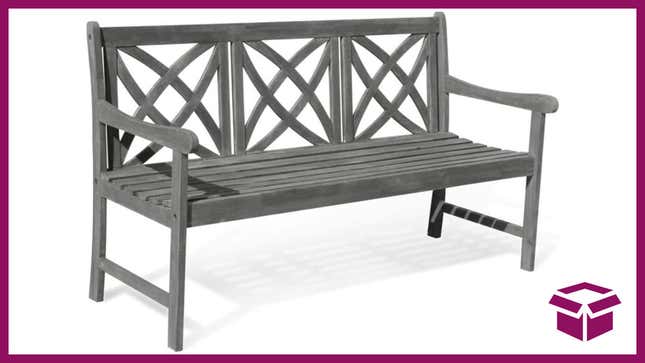 With Summer in full swing, it could well be that you've realized you don't have enough outdoor furniture. Rather than scrambling for multiple chairs, why not just grab this Renaissance Outdoor Garden Bench while it's 52% off at $110? This bench is made from Acacia hardwood for durability, is hand-scraped for an aesthetically pleasing finish, is easy to maintain and build, and is comfortable.
Renaissance Outdoor Garden Bench | $110 | 52% Off
The Renaissance Outdoor Garden Bench can help make any garden a good place to sit, and it's look will easily fit alongside nearly every garden, patio, or decking setup out there. Go on, treat yourself to a new bench, and then maybe take a nap on it as a reward.