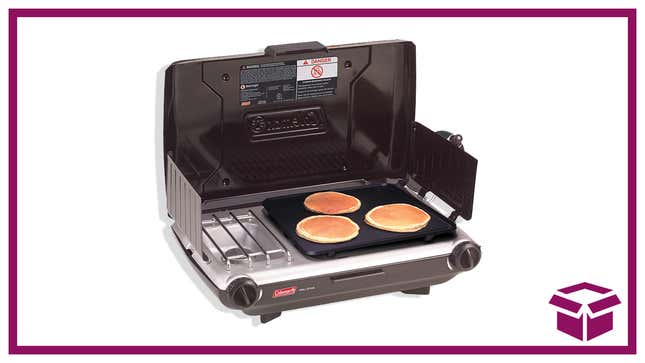 The weather has gotten warmer and it's now a great time to head outside—maybe take an extended weekend away to go camping. Be sure to take with you some great amenities to enhance the trip. This portable camping stove has two adjustable burners for precise temperature control. Coleman is one of the best brands for gills on the market. It's got side panels that flip up to block the wind and its pressure control tech keeps the heat consistent even in cold weather or at high altitudes.

Coleman Tabletop Propane Grill | $95 | Amazon
The propane camping stove normally is set at $135 but right now you can score one for 30% off. That brings the price down to under $100.