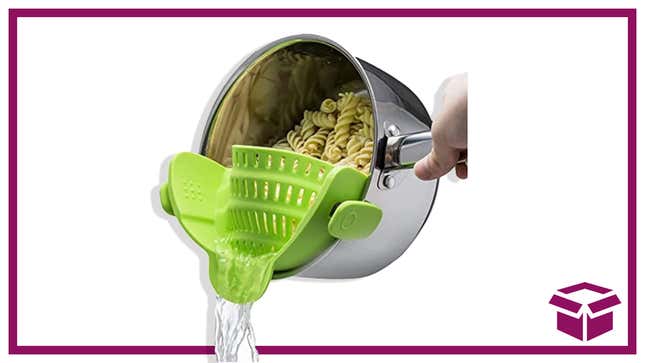 How is it that you go about straining pasta? If you're putting a colander in the sink and dumping your pasta into it, know there is a better way. This flexible silicone design easily snaps right onto any pot, pan, or bowl you've got. Taking up only a fraction of the space of a traditional strainer, the Snap N Strain pot strainer is the perfect kitchen accessory. This makes it easier to hold onto pasta water for recipes that call for that and the pasta all remains in its original pot, saving you on the amount of cleanup you'll have to do after cooking.
Snacktaku Drinks Pepsi's Time-Jumping 1893 Cola Flavors
Kitchen Gizmo Snap N Strain Pasta Strainer | $14 | Amazon
The Snap N Strain pasta strainer is the # best-selling food strainer on Amazon. Typically it goes for $30 but right now all colors have been discounted. You can pick up the lime green, gray, orange, or red for somewhere between $13 and $15.
Originally written by Joe Tilleli on 4/27/23 and updated with new information by Miranda Martin on 5/26/23.