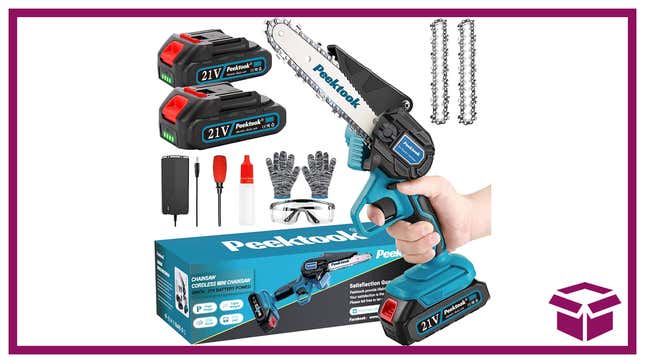 Don't let the small size fool you. This mini chainsaw is equipped with a 600W high-power pure copper motor which drives the chain at a speed of 34.5ft/s. Cut through branches or logs with ease. It's cordless and lightweight, making it easy to operate and move around. It can even be used with one hand. It comes with two chains, two gloves, goggles, and two batteries to ensure you always have one charged and ready to go. I suppose you could also use it to make a pretty sweet Ash Williams costume for Halloween this year.

Peektook Mini 6-Inch Electric Cordless Chainsaw | $48 | Amazon
The mini chainsaw typically is priced at $100, but right now it's over 50% off at just $48.