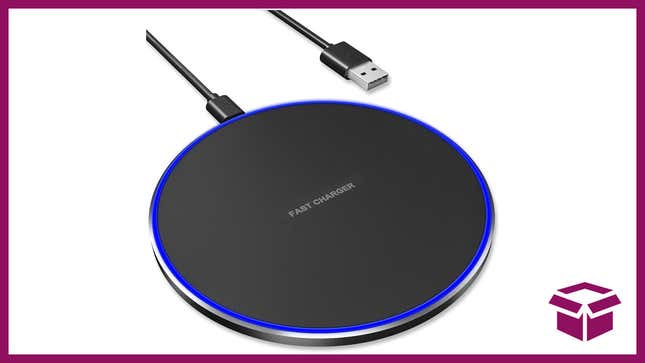 This Fast Wireless Charger is currently on sale, and it's a chunky discount. Normally this thing sells for $46.99, but thanks to a 70% reduction, it's just $13.99 at the moment. This thing can fast wireless charge a multitude of devices including iPhones, Samsung Galaxy phones, AirPods, and other devices too, and it's really easy to use.
Fast Wireless Charger | $14 | 70% Off
This Fast Wireless Charger is great because it's convenient. Wireless charging is still something that a lot of people don't make the most of, but being able to just plonk down your phone and not worry about wires or plugging in a USB. It's just a lot easier to manage, and if you put one in the same area you put your keys, you can start charging your phone as soon as you get home with no hassle.