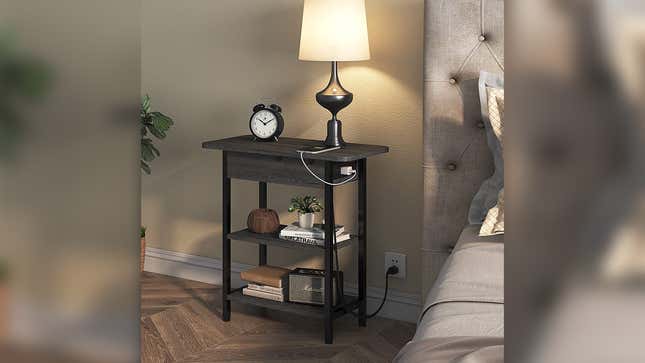 No more bending down to the ground to find a free outlet. This end table understands our modern needs ... We're going to put our phone down on you so you might as well be charging it too. The end table has two USB ports and two standard AC outlets. It's got a hidden drawer you can stick your cables in while not in use and it comes in various styles to fit the aesthetic of your home. I'm partial to the "greige" option which is the first time I've seen that color named that. A clever combination of "beige" and "grey" I see.
End Table with Charging Station| $63 | Amazon | Clip Coupon
The end table is currently 32% off at Amazon, but if you clip the coupon on the item page, you'll save yourself another $5. That brings the price down by $37.