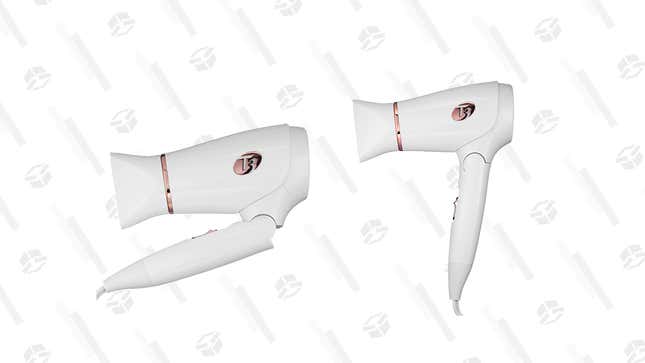 T3 Featherweight Compact Folding Dryer | $75 | Amazon

Bringing a hair dryer along on your travels isn't usually an option. But with the T3 Featherweight Compact Hair Dryer, it's totally feasible. And not to blow your mind or anything, but the white dryer is on sale on Amazon for $75, the lowest price we've ever seen.
This dryer folds up and comes with a travel tote and cord wrap for easy transportation. Not to mention, it's super light, so not only it is easy to carry around, it also makes drying your hair less of hassle (let's be honest, hair drying can be a pretty serious arm workout). And while they may be small, these high quality dryers are as mighty as they come, thanks to T3 Tourmaline SoftAire technology that blasts out a high volume of ion-enriched air for a quick dry, more shine, and less frizz. So don't write this deal off as being full of hot air; it's a blowout you won't want to miss.
---