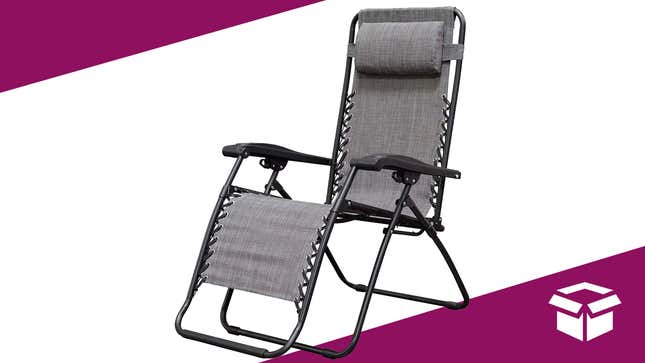 There is nothing like sitting outside on a nice day with a cool drink. We know that there is no dearth of chairs in your life—we also love these rocking Adirondack chairs, by the way. But we also recommend this zero-gravity lounge chair by Caravan Sports for your outdoor-sale perusing. Currently, it's $70, down from $132, so we'd call that a deal. It also folds up nicely, so you can take it on your camping trip, or the beach, or to your friend's fire pit.
Caravan Sports Zero Gravity Lounge Chair | $70 | 47% Off | Amazon
This lounge chair is special because it offers what many don't: head and lumbar support. It can also elevate your legs for ultimate comfort. Once you're in position, just lock it and stay relaxed until it's time to move again. Hopefully, that's not soon. Made of breathable, durable fabric, this zero-gravity lounger can last for seasons to come—into the cool fall weather too.