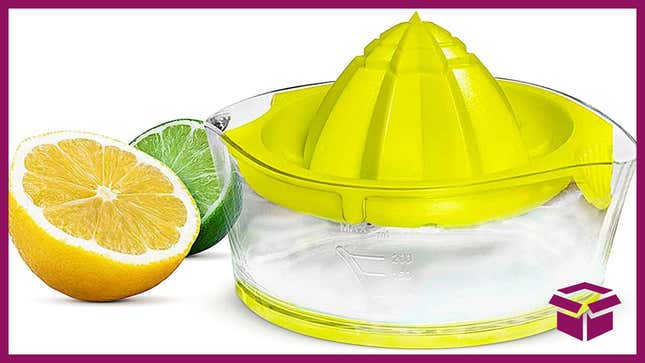 This Ark Reamer Citrus Juicer has an excellent saving on it today thanks to a combination of a 32% reduction and a 20% clip coupon, which brings the price down to $9. This citrus juicer can be used to get liquid out of a range of fruits, is really easy to clean, has a measuring cup, and is completely manual, so there'll be no noise early in the morning.
Snacktaku Drinks Pepsi's Time-Jumping 1893 Cola Flavors
Ark Reamer Citrus Juicer | $9 | Clip Coupon
This tiny juicer makes for a perfect gift for those who you're subtly trying to get more fruit into, or anyone into fitness and health, and also makes for a great device to have in the kitchen in case of emergency juicing needs. After all, if life gives you lemons, then this juicer is going to be essential.