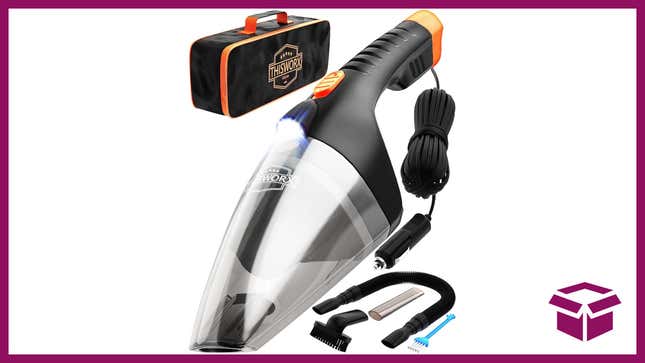 The ThisWorx Car Vacuum Cleaner 2.0 is 28% off today, making it only $29 today, and it's an upgrade to one of Amazon's bestsellers, and a favorite of ours here at The Inventory. It has high suction power, an LED light to better see things you need to suck up, a double HEPA filter, and it's incredibly light, making it perfect for car cleaning or just keeping annoying spots clear. 
ThisWorx Car Vacuum Cleaner 2.0 | $29
We've all had the horrible experience of dropping a pastry or, well, the constant mess that is having kids or pets in the car, and being able to deal with that in an instant is worth its weight in gold. Thankfully, this doesn't weigh much, and doesn't cost much either.